New Jessica Simpson Photos Further Fuel Pregnancy Rumors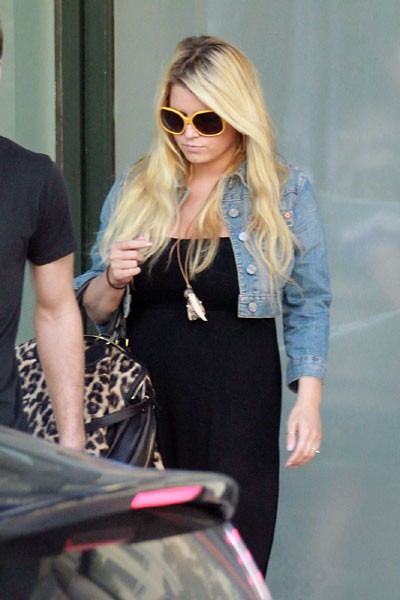 We spotted Jessica Simpson leaving an office yesterday wearing a loose black dress and a jean jacket. Does the star look pregnant? Or perhaps a gust of wind made her tummy look rounder?
The actress/pop star has neither confirmed nor denied she's expecting a baby. Rumors started circulating in September after she refused to toast her fiance Eric Johnson at his birthday party. The couple plan to wed in November. Perhaps we'll hear an official announcement afterwards?
Meanwhile, several other celebrities are very open about their upcoming babies, including Beyonce and Hilary Duff. Other stars expecting babies include Jared Padalecki, Jack Osbourne, Ali Landry, and Nia Long.