New Jersey Legislator Proposes 'Snooki Law'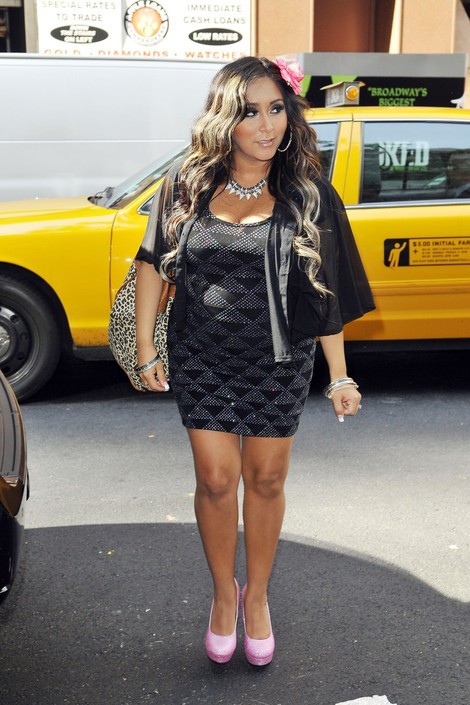 A New Jersey politician is proposing a new law - and has named it after Snooki. Ocean County Assemblyman Ronald Dancer is introducing the "Snookiville Law" in order to control the chaos that comes with filming a reality show within a city.
According to The Clicker, the law would allow towns to impose fees on producers for filming a reality series like The Jersey Shore - in order to offset the costs of police officers that are needed to keep security around the television crews.
Apparently, it's costing cities a pretty penny to keep rabid fans at bay when they spot one of their favorite reality stars out for a stroll or hitting the gym - and those cities want some reimbursement.