New 'HIMYM': Barney Makes Ted Take The Broath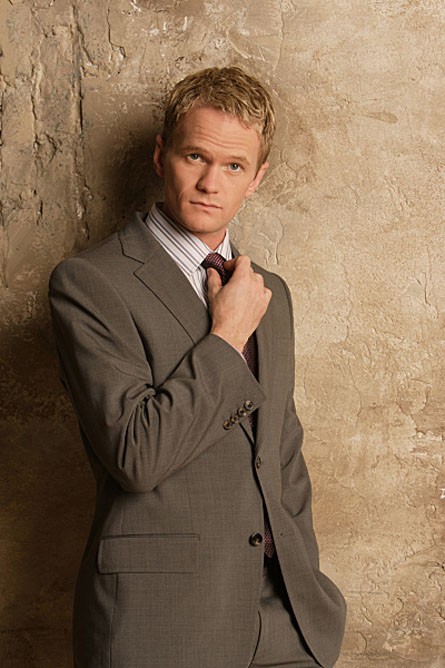 After a short break How I Met Your Mother returned last night with an all new episode written by the show's co-creators, Carter Bays and Craig Thomas.  The last episode left us with Ted (Josh Radnor) in a transition.  Robin (Cobie Smulders) told him that she didn't love him, and as a result she moved out of the apartment above MacLaren's.  Ted, sensing that he needed a change too, gave the apartment back to Marshall (Jason Segel) and Lily (Alyson Hannigan) and began looking for a new place.
Of course the other big storyline of the last few episodes was Barney (Neil Patrick Harris) and Quinn.  Barney wanted to introduce her to the gang, but before doing so made Ted take a broath (a bro oath, not an ingredient for soup).  Barney makes Ted swear not to tell the gang that Quinn is a stripper. 
However, Ted spills the beans anyways.  The gang decides that they don't trust her, and that they have to break them up.  The intervention banner made its reappearance, with a slight adjustment to say "Quinntervention."   Barney realizes that Ted must have broken the broath, and gets upset.  Quinn shows up unannounced, and asks what is going on.  Barney says that Ted told everyone that she was a stripper when he asked him not to.  Quinn reacts by getting mad at Barney, "What are you ashamed of me or something?"  She storms out, and Barney runs after her.  The gang had accomplished the goal of the intervention, but they didn't feel good about it.
 The gang arrives at Barney's apartment very apologetic.  He says if he is going to forgive them they must all take a broath to never interfere with his personal life again.  The ritual included having Lily and Robin kiss (Lily was pretty into it).  He then said, "And now for Ted and Marshall…" and they kissed, even though he wasn't going to ask them to do that.
Fans of the show know that things are not always exactly how they seem.  Quinn reveals that she was in the apartment and listening the whole time.  It turns out the two of them had conspired the whole thing.  Barney knew that Ted would blab and that the rest of the gang would overreact, so they decided to turn the tables on them by making it look like they had ruined their happiness.  Wow, maybe these two are perfect for each other!
Craig and Carter did a much better job with this episode than their last one, "The Burning Beekeeper."  This episode had a vintage HIMYM feel to it and was reminiscent of one of my favorite episodes, "The Playbook." 
Lost in the whole Quinn-Barney storyline was another pretty important piece of the ongoing story.  Now that Ted knows that he will never be with Robin, will he be able to go back to normal?  After Quinn says she is moving in with Barney and is looking for a subletter, Ted and Robin have an awkward battle over the apartment.  They have a confrontation about how the last month has been very tough on the both of them.  At the end of the episode, Robin shares the good news that she got a promotion and a raise, and is moving to a place on the upper-west side.  Robin says she already told Quinn that Ted should have the apartment.  Ted offers up an awkward thank you.  Clearly, Ted can't go back to the way things were, and old Ted reveals that he didn't see Robin for several weeks afterwards.
So Barney and Quinn are officially an item now.  It seems rather inevitable that she is the bride in the aforementioned wedding at the end of this season.  Although, David Bauder of the Associated Press reported that when he visited behind the scenes the working title of the season finale was, "_____ is the bride," so you never know.
Ted is moving to a serious new chapter in his life.  He's moving out of the apartment that has been his home for over seven years, he's moving on from the dream girl, and he's moving closer towards meeting his true soul mate.  We will have to be patient to see it all play out.
The legend continues Monday April 16 at 8/7c on CBS for five straight Mondays of new shows leading up to the highly anticipated season finale, "_____ is the bride."