New Found Glory's Chad Gilbert Electrocuted On Stage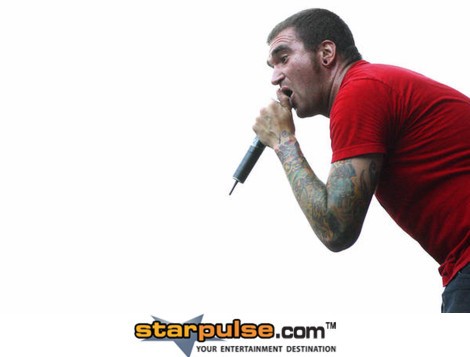 New Found Glory star Chad Gilbert is recovering after he was electrocuted onstage during a performance in California on Wednesday night.

The group was recording its first live album at Anaheim's Chain Reaction when the singer collapsed onstage. Faulty wiring in his microphone has been listed as the cause of the drama. Gilbert was hospitalized as a precaution, but he has since been released and he plans to continue performing with the group on Thursday night.

A post on the band's Twitter.com page reads, "Chad has been released from the hospital and is all good! We are still on for tonight to finish the live record."

And thanking fans for all their well wishes, Gilbert added, "Hey everyone. I just now got out of the hospital. They did tests all night on my heart & I'm all good. Thanks for your love & support!"

His girlfriend, Paramore star Hayley Williams, was by his side throughout the ordeal and she tweeted, "Wow, long night. Just want to say thanks to everyone who sent your love to @XChadballX last night/this morning. He's doing just fine now...& just wanna add how amazing it was to see how much NFG fans poured out all kinds of support/love/concern for him. He loves y'all! I do too."