New 'Do: Hayden Panettiere Debuts Sexy Platinum Blonde Bangs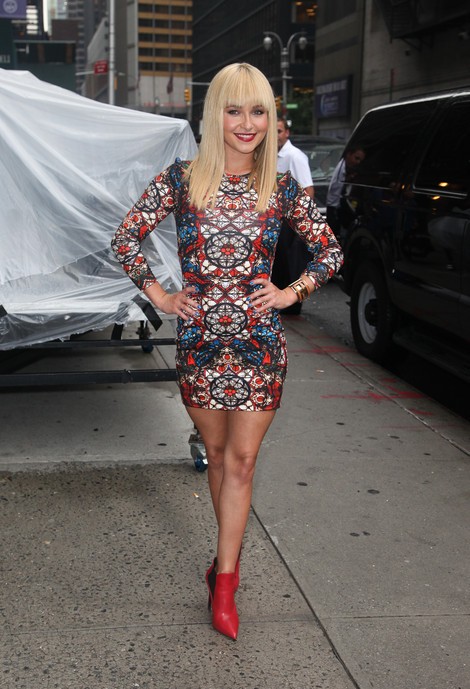 Hayden Panettiere is embracing one of the season's hottest hair trends - bangs!
The "Nashville" star appeared on "The Late Show With David Letterman" on Wednesday with the sexy new hairstyle. She is now sporting platinum blonde locks with blunt bangs.
The actress wore a red and blue patterned Alexander McQueen mini dress and red Saint Laurent booties. She told Letterman, "I look like stained glass."
Panettiere is currently dating boxer Wladimir Klitschko, and they are rumored to be engaged.  Visually, they are an odd couple - she's 5'2" and 110 pounds and he's 6'6" and 245 pounds. Opposites attract!
Panettiere is going to be honored at the upcoming Environmental Media Awards in October. She will receive the Futures Award, which is given to young stars who have the potential to become environmental activists. She is active with conservation group the Whaleman Foundation.
Check out more photos of Hayden...