New Details Emerge In Katie Holmes's Shocking Decision To Leave Tom Cruise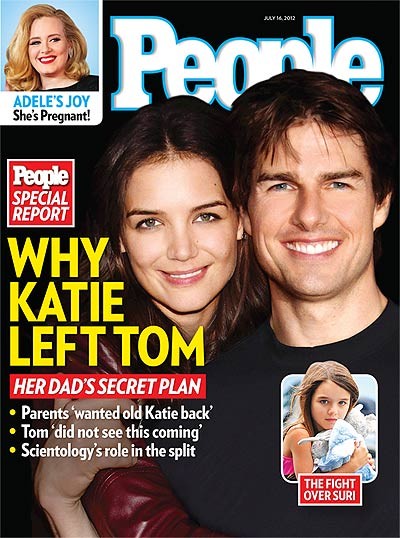 As one of Hollywood's most powerful stars, Tom Cruise is accustomed to being in control.

But when his wife of five years, actress Katie Holmes, filed for divorce in New York on June 29, the actor, who has been filming the sci-fi thriller Oblivion in Iceland, was caught completely off guard.

"He had no idea this was coming," a source tells PEOPLE in this week's cover story. "He's totally devastated and heartbroken."

In reportedly moving for sole custody of their 6-year-old daughter Suri, Holmes has signaled she will not be backing down.

The actress did have some important help in her corner: A source tells PEOPLE that her Toledo, Ohio-based lawyer father, Martin, came to New York to aid in quickly orchestrating her decisive exit.

But the final decision was all hers. "She's a strong person and makes up her own mind," says a source in her circle. And in the choice to end her marriage, "She's unwavering."

For much more on the split, including Holmes's dramatic exit from the marriage and the legal battle ahead, pick up this week's issue of PEOPLE, on newsstands now.

*Also In This Week's 'People'*
Adele's Pregnant! "I Really Want To Be A Mum Badly"
Maura Tierney – Life After Breast Cancer: "In This Moment I Feel Very Lucky"
Exclusive Look Inside Casey Anthony's Life: "She Loves Being Notorious"
Elizabeth Banks On Wanting More Kids: "Whatever Life Brings, We're Open To Anything"