New Details Emerge About Kate Middleton & Prince William's Baby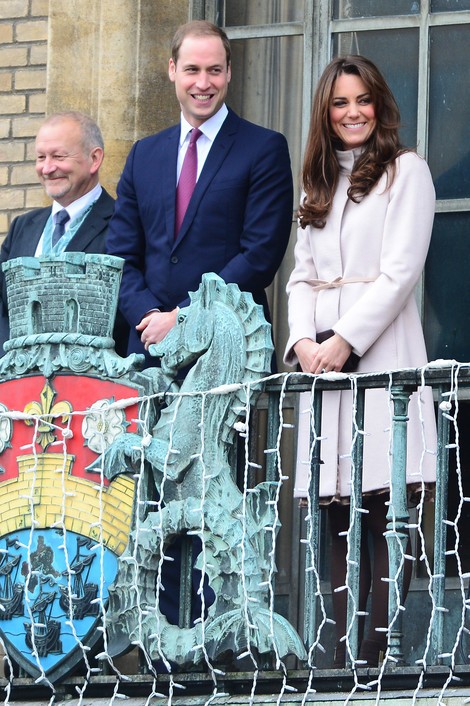 The grandparents-to-be heard the news first about Kate Middleton and Prince William's baby, according to Us Weekly.
During the weekend of Dec. 1, the couple visited Carole and Michael Middleton at their Georgian manor in Bucklebury, England, when they revealed a new little prince or princess was on the way.
Unfortunately, on  the morning of Dec. 3, Kate felt lightheaded and nauseous, and when her symptoms didn't improve by the afternoon, William drove her to the hospital an hour away. William stayed with his wife until after 8 p.m. that evening, and a witness claims "he looked pensive and kept his eyes down."
Likely to avoid speculation about her health, the palace released a statement at 4 p.m. announcing the baby news, explaining she was hospitalized for hyperemesis gravidarum, which is acute morning sickness. Incidentally, the condition is common for a mother carrying twins (wouldn't that be amazing?!)
The Duchess of Cambridge is not yet 12 weeks along, and it is customary to wait until the first trimester to announce pregnancy news. Kate didn't have much of a choice.
A palace source says the couple "wanted to keep it a secret until it was safe." An aide added, "It was a reluctant decision for the two of them. They wanted to wait until Christmas Day." However, the parents-to-be are "elated," said the palace source, adding " "They wanted to keep the news quiet a while longer, but it doesn't take away any of their excitement."
Kate will be on bed rest for several days, and all of her appointments have been canceled through Dec. 9.
Read more in the new issue of Us Weekly.