New 'Charlie's Angel' Minka Kelly Walks Her Dog In Sexy, Off-The-Shoulder Blouse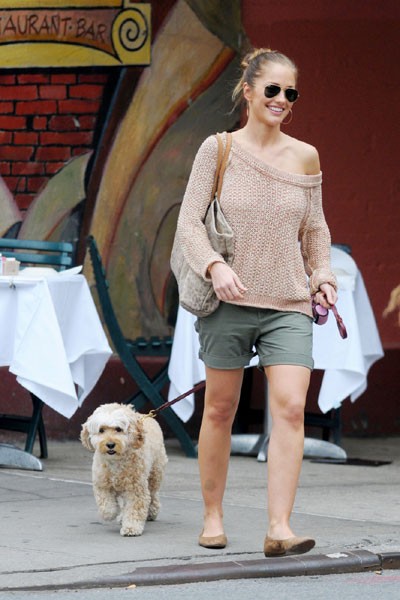 We spotted Minka Kelly wearing an off-the-shoulder top and shorts enjoying an outdoor meal by herself while walking her dog in New York City this week.
The actress was recently named the celebrity with the "Sexiest Beach Body" by the Victoria's Secret hot list.
She stars in the upcoming "Charlie's Angels" reboot. Set in Miami, this action-packed take on the 1970s hit series introduces three new angels. There's Abby (Rachael Taylor), a Park Avenue princess who became a world-class thief. There's Kate (Annie Ilonzeh), a Miami cop who fell from grace, losing both her career and her fiance. Finally there's Gloria, a disgraced army lieutenant who has a way with explosives. When one of the angels' missions ends in Gloria's tragic death, Charlie persuades them to partner with Gloria's childhood friend, Eve (Minka), a street racer with a mysterious past.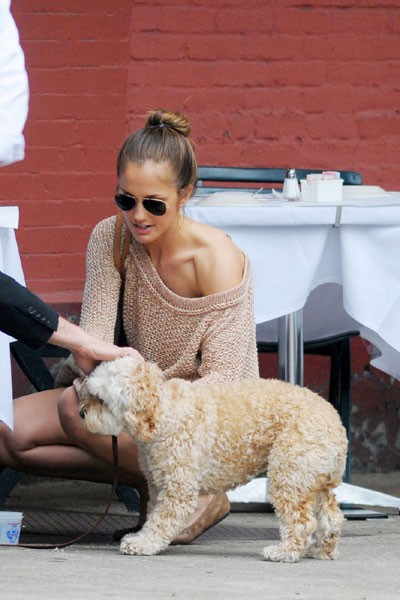 Click for more great Minka Kelly pictures: