New Characters To Bring 'More Excitement & Intrigue' To 'Downton Abbey'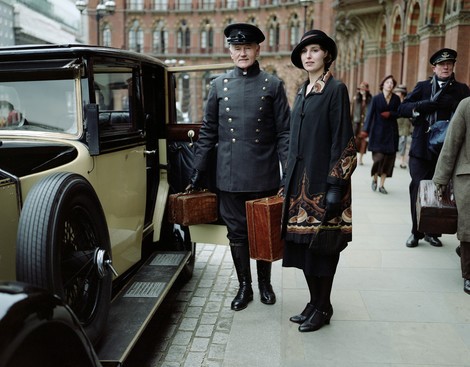 The upcoming fifth season of "Downton Abbey" will feature several new faces, including Richard E. Grant, Anna Chancellor and Serbian actor Rade Sherbedgia.
Executive producer Gareth Neame announced the news on Friday, commenting, "The characters they play are set to bring yet more excitement and intrigue to the [show.]"
Grant will play a guest of Lord and Lady Grantham, while Chancellor has been cast as Lady Anstruther. Sherbedgia will play a Russian refugee.
Grant, who was born in the British colony of Swaziland, is known for films including "Dracula," "Penelope" and "Corpse Bride."  He also appeared in "Doctor Who."
British actress Chancellor has appeared in "The Hitchhiker's Guide to the Galaxy," "Four Weddings and Funeral" and "The Dreamers."
Serbedgia's film credits include "Snatch," "Batman Begins" and "Mission: Impossible II."
Seasn four of "Downton Abbey" is currently airing in the United States.