New Boyfriends And Mind Control Coming Up On 'Happy Endings'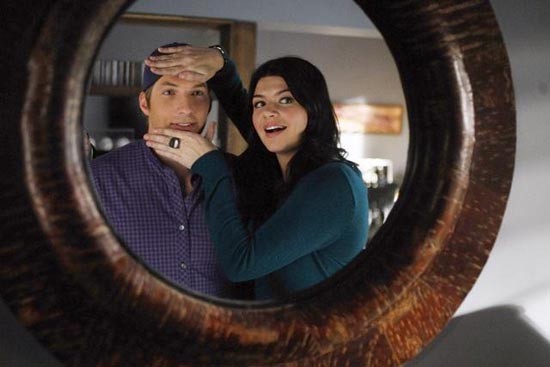 Happy Endings producers Jonathan Groff and David Caspe joined their colleagues at Modern Family, Suburgatory and The Middle for a panel of ABC Comedy Show Runners for the Television Critics Association. Pulling Groff and Caspe aside at ABC's evening party, they revealed a few funny tidbits about upcoming episodes of the show.
"Max gets a boyfriend," Caspe said. "He runs into the guy he used to date that broke up with him on Valentine's Day. He runs into him on Valentine's Day so that should be fun. Dave struggles with a very weird addiction to a certain type of clothing."
Another future storyline centers on the show's female leads, Elisha Cuthbert and Eliza Coupe. "We're going to tell a story about Alex and Jane have a family trait of being able to make people forget that stuff ever happened," Groff said. "It's called The Kerkovich Way, that's their last name. It's inherited from their Serbian ancestors, sort of shadowy middle European ability to just create a reality in which something that happened disappeared. They're basically erasing people's minds and they do that to a couple of our characters."
Happy Endings airs Wednesdays at 9:30 on ABC.