New Blur Album Still On Hold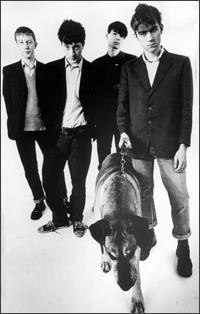 Blur rocker Dave Rowntree has urged fans not to anticipate an album from the band this year, insisting the group's plans to record its first record in almost a decade are not "concrete".
 
The Parklife hitmakers returned to the music scene after a six-year hiatus to headline a series of U.K. festivals in 2009.
Frontman Damon Albarn, who has been touring with his other band Gorillaz, revealed late last year that the group was planning to work together again, fuelling reports the band is preparing to record a new album - the first since 2003's Think Tank.

However, drummer Rowntree insists any plans to record new material are still up in the air, and though his bandmates are "in touch", they haven't solidified plans to record new songs.

He tells NME.com, "We've got nothing concrete and nothing formalized about doing anything."

Rowntree also dismissed reports the band would make appearances on the U.K. festival circuit this summer, explaining, "You can't really play the festivals or try and get a big tour together until you release something."