New 'Anchorman 2' Trailer Is More Of The Same - And We Love It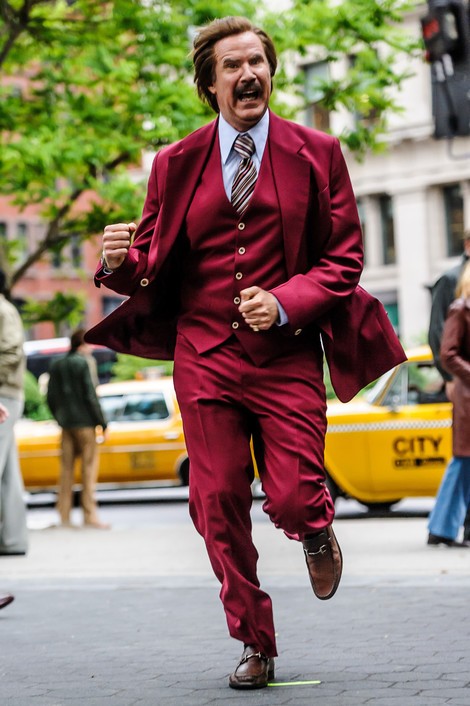 The new teaser trailer for Anchorman 2: The Legend Continues is very similar to the other teasers released - and we don't mind one bit.
Ron Burgundy and the Channel 4 news team once again step in front of gleaming lights to sell you on the comedy sequel. "Jesus. MacArthur. Jay-Z. The great ones always return. And when they do, one thing is for sure: their hair will be perfect," intones the narrator.
"I've got liquor breath and I want to be your friend," offers Champ (David Koechner).
"I've got a new cologne. It's called Venom... it's pretty much 100% snake venom," says Fantana (Paul Rudd).
"Happy Easter!" Says Brick (Steve Carell).
Sounds like not much has changed in the news gang. Several Anchorman 2 teasers have been released, each one with different lines from the gang in true Adam McKay improv style.
Anchorman 2: The Legend Continues is due to hit theaters December 20. There's another version of the trailer below for your viewing pleasure.