New 'Amazing Spider-Man' Trailer To Preview With 'Avengers' Movie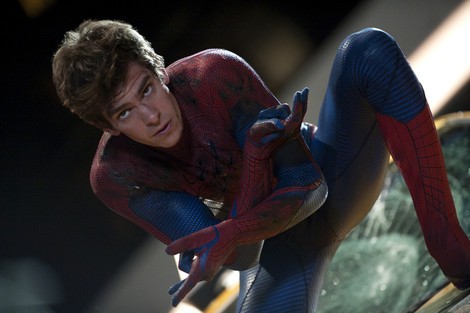 Life isn't all about the Avengers Assembling in your local movie theatre next weekend or Scarlett Johansson's struggles with squeezing into her tight little black widow costume. Has everyone forgotten about Marvels most popular character ever swinging to your local movie theatre this summer? Maybe you were too busy reading and reacting to the latest fan boy uproar over Peter Jackson's new 48 frames per second film 'Hobbit' preview?
Whatever the reason, you are now being informed that it was confirmed by March Webb on Attach of the Show that the new 'Amazing Spider-man' trailer will be shown before the screening of 'The Avengers' starting May 4.
Scarlett Johansson in tights, 'The Avengers,' and now the new 'Amazing Spider-Man' trailer, how many more reasons do you need to go to the movie theatre next weekend?