New Album from Soundgarden Coming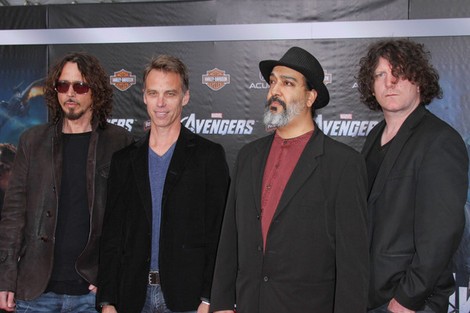 The two time Grammy Award winning and multi platinum selling hard rock band Soundgarden last released an album in 1996 shortly before they broke up.  The band reunited in 2010 but have not released an album…until now.
The album will be released in November – 12 in UK and 13 in US.  Being billed as the comeback album; Soundgarden has yet to give the work a title but promises "Blood on the Valley Floor" and "A Thousand Days Before" will be on the album.  Singer Chris Cornell promises the band will pick up where they left off adding, "There's a lot of different feels on the album.  We're a band where every single member contributes music so that makes it very diverse.  It's a very rich album with a lot of different moods to it."  And guitarist Kim Thayill said, "It re-establishes that we still rock, we're still heavy, and we're still a little weird."
Soundgarden hail from Seattle, Washington they formed in 1984.  They became the first grunge band to sign to a major record label.  Their album "Superunknown" debuted at the number one spot on the Billboard 200 Album chart and has been certified five times platinum for selling over five million copies.