Neve Campbell, Chris Noth & Kevin Zegers Pose On The Set Of 'Titanic' Miniseries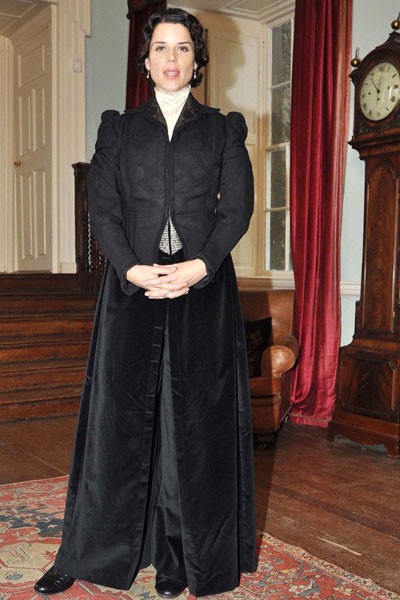 Kevin Zegers, Chris Noth & Neve Campbell posed for photos on the set of the new TV series "Titanic: Blood and Steel" in Dublin, Ireland, today. The series will chronicle the building of the Titanic, beginning the early 1900s in Belfast and depicting how the ship was handmade in a city on the edge of revolution.
Noth will portray financier J.P. Morgan while Campbell will play a journalist covering the ship's first voyage to New York City. Zegers will be a meallurgist who discovers some serious flaws in the quality of the metal being used to build the ship.
The 12-part series will air in 2012, coinciding with the 100th anniversary of the Titanic's maiden voyage to NYC. It has yet to receive U.S. distribution rights. The miniseries has an estimated budget of $28,000,000.