Nev Schulman Talks 'Catfish' And Adam Levine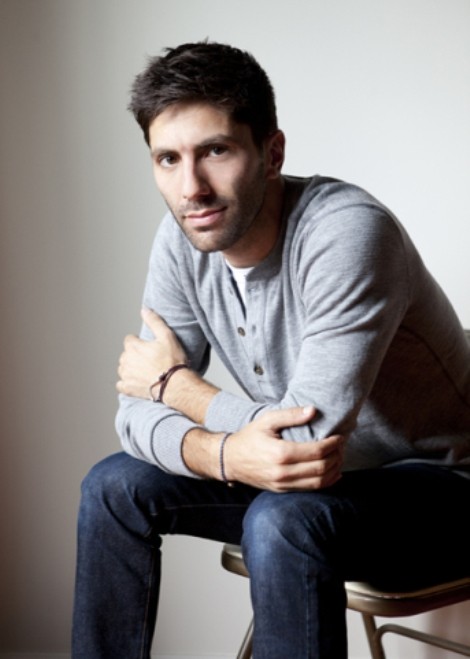 As one of the hosts of MTV's Catfish: The TV Show, Nev Schulman travels the country exposing the real identities behind online relationships. But there's more to Nev than just Catfish. He's also a photographer, and has been traveling the country to find the best snapshots of America. Nev recently took a break from his journey to chat with BFTV about pictures, TV fame, and what it was like for him to be portrayed by Adam Levine.
"Since high school, I've always had a camera with me to document the world around me," he explained. What were some of his favorite places to visit? "Coeur d'Alene, Idaho and Burlington, Iowa are two smaller towns that I really liked," he told us. "The inspiring landscape of the Northwest is something I look forward to exploring much more, and the history and charm of the many towns along the Mississippi is thrilling if you love history as much as I do."
Whether it's snapping still photos or rolling film on his TV show, Nev has demonstrated a passion for documenting the lives of others. Asked how it all began, he explained, "I got my start as a businessman making wedding and Bar-Mitzvah documentaries. I never would have imagined I would like it so much, but being able to capture and preserve one of the most important days in somebody's life really excites me. I realized that I enjoyed being a part of the people's lives that I was documenting as much as they were happy to share those moments with me."
What he didn't see coming was the explosion of fame he received following the success of the film Catfish, which was then spun off into the MTV show, currently in its second season. "Never in a million years!" he laughed. "If you had asked me five years ago if I thought the most embarrassing thing to ever happen to me would be captured and turned into a documentary and then a TV show, I would have simply laughed. I didn't chose this path, but I recognized the opportunity and seized it."
"Making this show has been an incredible learning experience for me. I am exposed to so many new ideas and feelings and have been amazed at how open and honest people are willing to be if you give them the opportunity," he continued. "Truth be told, I am most impressed by the people I work with. Our crew does such an amazing job that I hardly know they are there, which allows me and the people on the show to feel as natural and at ease as possible."
As with most reality TV series, Catfish: The TV Show has its fair share of detractors, who have wondered if the proceedings are faked or manipulated. Asked what he'd say to the skeptics, Nev told us, "I appreciate the critique, as I am always striving to improve. Of course, I was also fortunate to have a much wiser man than me tell me something I'll never forget: 'If you make a piece of art, and everybody likes it, it's probably boring. You know you've made something great when it generates both admiration and disgust.'"
"I am proud of the work I do, even if the show never aired," he added. "I know that helping these people confront their fears and live a more honest and vulnerable life is work worth doing. Of course, it doesn't hurt every time somebody comes up to me in the street to tell me how much they appreciate what I do either."
Nev really knew he'd made it when Catfish was the subject of a Saturday Night Live parody, in which he was played by Maroon 5 front man Adam Levine. Naturally, we had to ask him what he thought about being spoofed. "This was perhaps the greatest cultural honor I have yet to receive - until I am invited to host SNL of course," he commented. "That SNL considered our show popular enough to spoof, and that Adam Levine studied and perfectly portrayed me in it, was a thrill I'll not soon forget."
So how does one follow up being popular enough to be parodied by a Grammy winner? "I have big ideas and even bigger dreams for the future," Nev teased, "so stay tuned!"
Catfish: The TV Show airs Tuesday nights on MTV. You can also watch the video below for Nev's tips on how to think like a photographer.
(c)2013 Brittany Frederick. Appears at Starpulse with permission. All rights reserved. No reproduction permitted. Visit my official website and follow me on Twitter at @tvbrittanyf.