Nets' Head Coach Urges Jay-Z Not To Relinquish His Share Of Team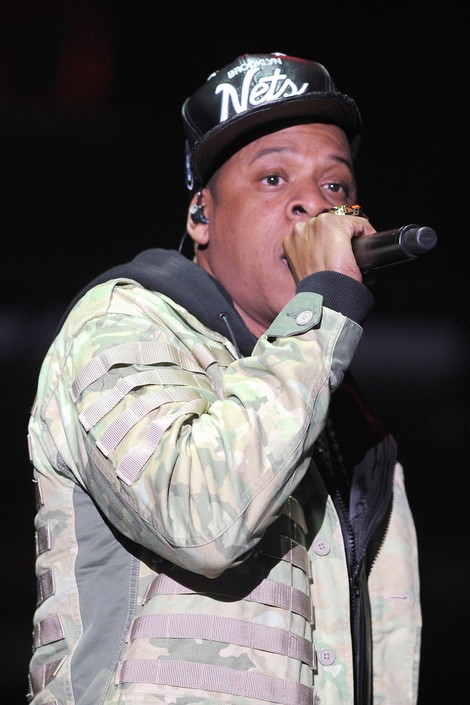 Brooklyn Nets head coach P.J. Carlesimo has advised Jay-Z not to end his involvement with the NBA team amid rumors the rapper will have to sell his shares so he can focus on the launch of his fledgling sports management company.

The Empire State of Mind hit-maker owns just one 15th of a one per cent of a share in the Brooklyn Nets, nevertheless, he was instrumental in re-branding the team and helping it move from New Jersey to a new home at the Barclays Center in Brooklyn.  The hip-hop mogul even helped design the players' uniform.

However, he is reported to be on the verge of giving up his investment in the team, said to be worth around $350,000, so he can focus on building his Roc Nation Sports management firm.

NBA rules state no one associated with a player representation company can hold ownership in an NBA team, suggesting Jay-Z will have to surrender his shares.

Now, coach Carlesimo has now spoken out about the rumors, and urged Jay-Z not to abandon the team.

He tells the New York Daily News, "I would say (Jay-Z) had an enormous amount to do with the re-branding of the team. I was not close to it at all, but from what I heard and what I read and saw, he was huge - it would be hard to overstate how important he was to the re-branding. So it would be disappointing (if he left the Nets). I would be disappointed. I like his involvement with our team."

Jay-Z signed his first client, New York Yankees All-Star second baseman Robinson Cano last month to become the first athlete represented by Roc Nation Sports and Creative Artists Agency.

According to Forbes the Nets are estimated to be worth $530 million.