Netflix Lands Rights To Stream Final Season Of 'Star Wars: The Clone Wars'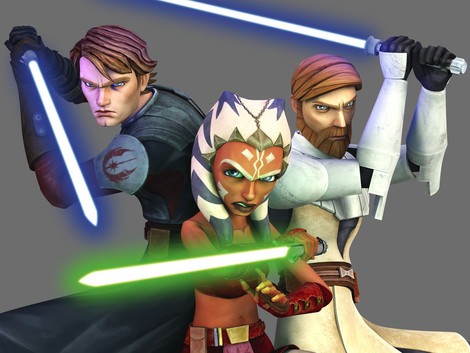 Online streaming video service Netflix has landed the rights to the sixth and final season of Star Wars: The Clone Wars.

The popular animated series, which originally aired on Cartoon Network, was brought to an early end following the acquisition of Lucasfilm by Disney in late 2012.

The series ended after the fifth season, and director Dave Filoni promised fans that story arcs that were still in development would be completed and somehow brought to fans. That time has finally arrived.

Back in October Filoni announced on his Facebook page that the new episodes would be released sometime early this year, and on Thursday Netflix's Chief Content Officer Ted Sarandos confirmed that the series would be comign to the service beginning on March 7 in a press release.

"Star Wars is one of the most iconic franchises of all time and this series joins a long line of Disney content that Netflix members are and will continue to enjoy for years to come," Sarandos said.

In addition to the final sixth season, all five prior seasons will also become available for streaming on March 7.

Filoni, meanwhile, has been hard at work on the next animated series from a galaxy far, far away: Star Wars: Rebels.

The new series will take place between the first two movie trilogies, when the Galactic Empire rises to prominence and Darth Vader begins his hunt of the last remaining Jedi Knights. A small rebellion also begins its quest to restore freedom to the galaxy, which will ultimately be fulfilled in "Return of the Jedi."

"Rebels" will debut on the Disney Channel with a one-hour episode this fall before moving to Disney XD for a weekly half-hour series.