Neon Trees Singer Tyler Glenn, A Mormon, Comes Out As Gay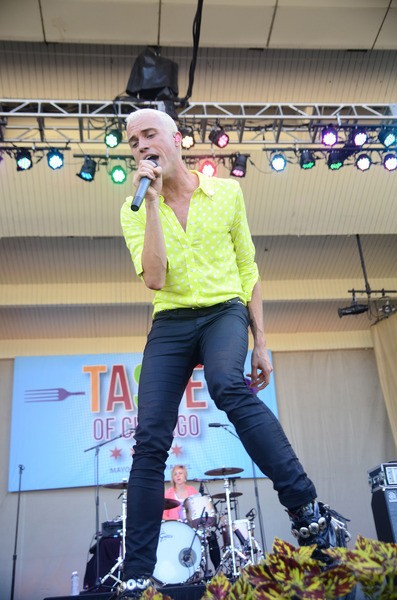 Neon Trees frontman and Mormon Tyler Glenn has revealed he's gay. The singer, 30, came out to friends, family, and his fellow bandmembers in October and is now letting fans know about his sexuality.
He told RollingStone.com: "I've always felt like I'm an open book, and yet obviously I haven't been, completely. I had my crushes on guys throughout high school, but it was never an overwhelming thing until my 20s. Then I'd be dating girls and in love with my straight friend and it was the worst feeling in the world."
The singer says gay, professional athletes such as college football player Michael Sam and NBA player Jason Collins gave  him the courage to come forward.
 
He explained, "I really love all of the sports figures that are coming out recently. I appreciated Michael Sam was like, 'I want to be able to go to the movies and hold hands with my boyfriend'. Even hearing him say boyfriend, I was just like, 'That's cool'."

The new-wave pop band is from Utah. Glenn came up with their name after being inspired by lighted trees on the In-N-Out Burger signs. Ironically, bass guitarist Branden Campbell's father helped design the very lights that inspired the frontman.