Nelly Responds On Twitter About Texas Drug Bust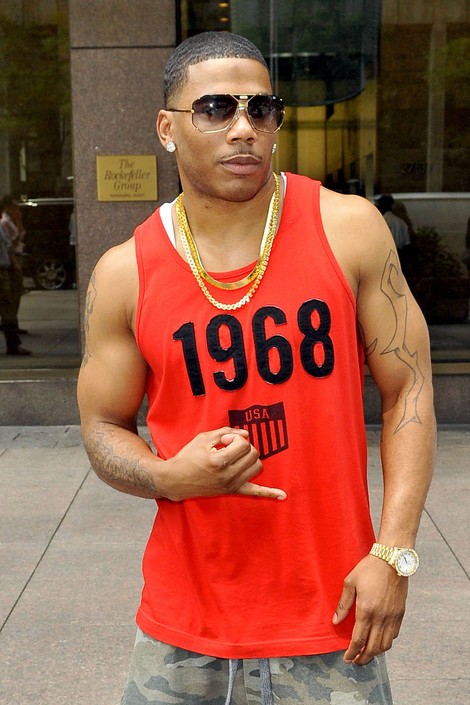 Rapper Nelly has taken to his Twitter.com page to vent his frustration after officials discovered drugs on his tour bus on Thursday morning, insisting he is "mad as hell" at his pal who smuggled heroin and marijuana onboard.

The Hot in Herre hit-maker is furious with staff member Brian Keith Jones, who admitted owning the stash which border cops uncovered during a routine vehicle search in Sierra Blanca, Texas.

Nelly, who was allowed to continue his journey after his associate's arrest, admits his feelings are mixed as Jones is also one of his closest friends.

In a series of tweets, he writes, "I'm not gone (going to) front I'm mad as hell about this s**t!! 2 (to) have some1 (someone) who works 4u n (for you and) who u call a friend 4 ova (over) 10 years jeopardize ur (your) life... WTF (what the f**k)?
"That being said he was not only an employee but he was fam (family), some1 who protected my life 4 (for) many years! No excuses for wad (what) he did!!!! My heart goes out to his fam and is (his) kids!!!!"

Nelly previously told TMZ.com he had no idea Jones was travelling with illegal substances, insisting, "Neither I nor anyone else on the tour bus was aware of his decision to bring these on board."