Nelly Furtado's New Single Is An Ode To Hip-Hop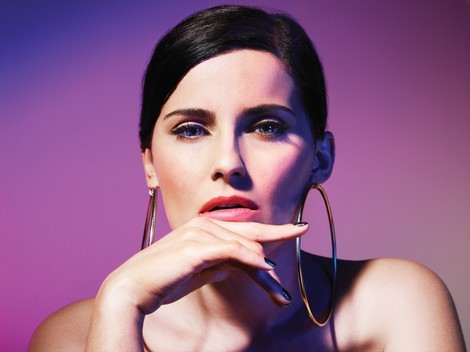 Singer Nelly Furtado has quoted lyrics by Salt N Pepa and A Tribe Called Quest in a new song documenting her teenage love affair with hip-hop.

The "Maneater" hitmaker admits she stayed up at night to listen to American radio stations while growing up in the suburbs of Victoria, Canada, where rap music was rare.

She says, "Hip-hop was super-exotic to us in Canada. Because we were near the south, we could get some of the radio stations from Seattle.

"I remember attaching a wire clothing hanger to the antenna of my radio in my bedroom, so I could get the frequency and get that station and listen to the top 10 every night. It was very liberating, finding that confidence through the music."

Furtado reveals her latest single, "Big Hoops (Bigger The Better)", is actually a tribute to groups such as Blackstreet, who she grew up listening to.

She explains, "That's what Big Hoops is about... I'm channelling my 14-year-old self. She's thinking about putting on her big hoop earrings and baggy pants and going to the mall downtown."