Nelly Furtado Suffered From Writer's Block While Making New Album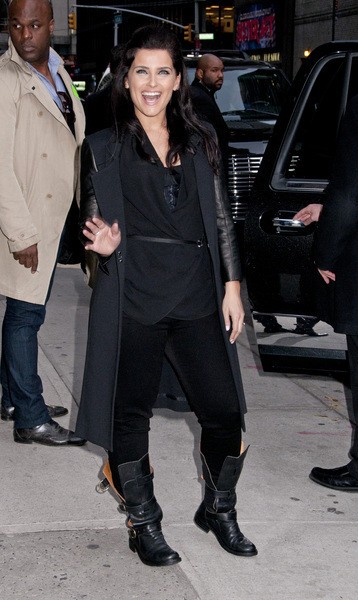 Singer Nelly Furtado was reluctant to film the making of her latest album because she struggled to write new music with cameras in the studio.

Record label bosses sent a videographer to document Furtado as she made The Spirit Indestructible so fans could watch her progress in weekly 'webisodes' posted on YouTube.com.

But the "Maneater" hitmaker admits the cameras interrupted her creative process.

She explains, "It's become a content-hungry universe. The most important person on your team nowadays is your videographer because they're constantly filming you. But I'm quite private, so I get a little bit nervous about that stuff. At first, I wasn't able to write a song with the cameraman in the room.

"I've always admired people who can write like that. I've been there at hip-hop sessions where Kanye West will walk in and write in front of all 20 guys in his team. I'd be like, 'Oh my God!'"

And Furtado insists it took some time before she could adjust, adding, "The videographer would stay in the room and I eventually forgot he was there. It takes practice. It's another creative relationship."