Neil Young Makes Music History On 'The Tonight Show'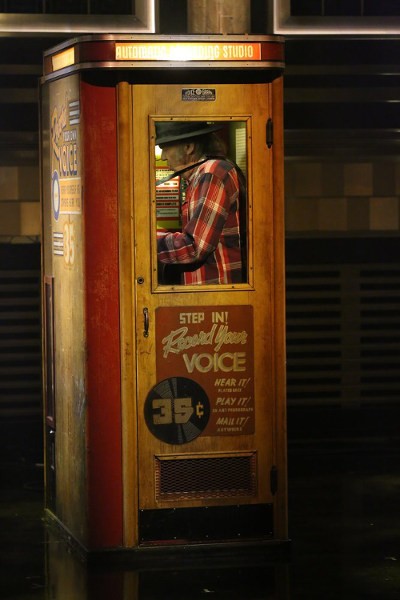 Last night, Neil Young did something no one else has before when he performed, recorded, and pressed a vinyl of a song during an episode of The Tonight Show.
Young and Jack White appeared on Jimmy Fallon's show to promote Young's A Letter Home, which was recorded entirely in a 1947 Voice-O-Graph recording booth. White had been searching for such a machine for years and finally found one and renovated it for his Third Man Records.
Young stepped into the booth to give it a spin (no word if he had to pay the 35 cents required to run it) and recorded a cover of Willie Nelson's Crazy. The song was then pressed to vinyl.
White holds the Guinness World Record for quickest album turnaround. He used the recording booth for a version of Lazaretto and pressed it to vinyl in less than four hours.
Wow. That was fun. Neil Young singing "Crazy" on our show tonight!!! pic.twitter.com/DVR2LyGy2b

— jimmy fallon (@jimmyfallon) May 12, 2014