Neil Young Brings New PonoMusic Service & Music Player To South By Southwest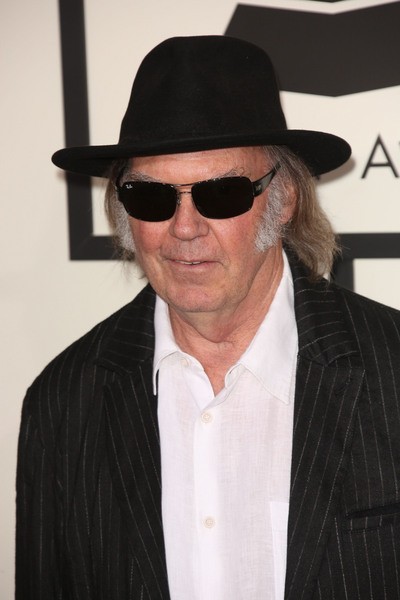 Neil Young officially introduced his new Hi-Fi Pono music player and online music service called PonoMusic at the South by Southwest (SXSW) festival in Austin, Texas, on Tuesday.

The rocker told the crowd that he would "b*tch and moan" about the quality of MP3s, saying that when they came along "that's when the recording industry really went into duress."

But with Pono (which means "righteous" in Hawaiian) people will be able to hear a lossless digital recording the way it was meant to be heard.

"Every part of my body is getting hit with this," Young described the sound to a crowd at SXSW on Tuesday, according to the San Jose Mercury. "My soul is feeling it. I am doing what I use to do: I'm listening. I'm feeling. And I'm experiencing. I am living music."

A Kickstarter campaign for the company was launched on Tuesday with an $800,000 goal, and in just one day it nearly doubled that goal, currently sitting at over $1.5 million.

"It's about the people who make the music and the way it sounds to us when we're in the studio making it," Young says in a video about the service. "It's about you hearing what we hear. And that hasn't happened in a long time. I want to bring back real music. That's why we're on Kickstarter. So that everyone who loves music can share in the release of Pono and the launch of the real music experience in the 21st century."

The 128gb player retails for $399, and 100 of the players that were pre-ordered when the kickstarter launched were sold to backers who pledged $200 or more. The player has also landed the endorsements of several of Young's peers, including Tom Petty, Pearl Jam singer Eddie Vedder and former bandmate David Crosby, all of whom have limited edition players engraved with their signature. Arcade Fire, Dave Matthews Band, Beck, Patti Smith and Willie Nelson are among the others with custom players, all of which will also include two albums of the artist's choice.

The Pono Kickstarter page notes that all of the preorder pledges for the Pono players are expected to ship in October 2014.

A release date for the online music story has yet to be announced, though it's probably a good bet it will coincide with the release of the player.

"It is kind of amazing that it would take 2½ years to get to this point," Young said at SXSW. "There's a reason for it -- it's an interesting reason. (It's) because rescuing an art form is not something that really is of a high consideration to too many of the people in the investment community."