Neil Young Announces The Launch Of Hi-Fi Music Service PonoMusic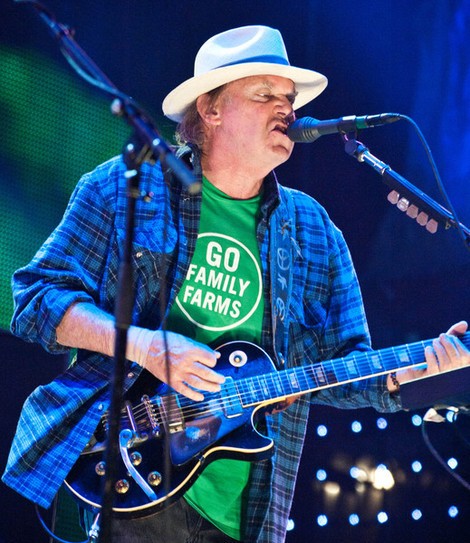 Rocker Neil Young has announced the the quality of digital music is about to get a lot better.

Young has been very vocal about his dislike for the way digital music sounds, and he is now set to bring the best-sounding music to the digital age through new online music service PonoMusic.

"It's about the music, real music," Young said in a statement. "We want to move digital music into the 21st century and PonoMusic does exactly that. We couldn't be more excited about bringing PonoMusic to the market."

PonoMusic will involve an online store, desktop media management program and a physical plaback device called the PonoPlayer. PonoMusic will offer the best quality digital music from major and independent labels.

"Our goal was to offer the highest quality digital music available from all the major labels with the world's greatest sounding, user-friendly portable music player," PonoMusic's CEO John Hamm said. "We've achieved our goal and we are excited to launch our Kickstarter campaign next week to invite music lovers everywhere to join the PonoMusic community and reserve a PonoPlayer for their own enjoyment,"

The PonoPlayer will play "master-quality digital music at the highest audio fidelity possible."

The service isn't quite live yet, and PonoMusic is currently working on getting more record labels on board.

The player, which includes 128GB of memory, will set users back about 400 bucks and be available for pre-order on Kickstarter.com beginning March 15 at a discounted price. No official release date for the player has been announced yet. Other products will be released on PonoMusic.com.