Neil Patrick Harris & Other Stars Fed The Homeless For Thanksgiving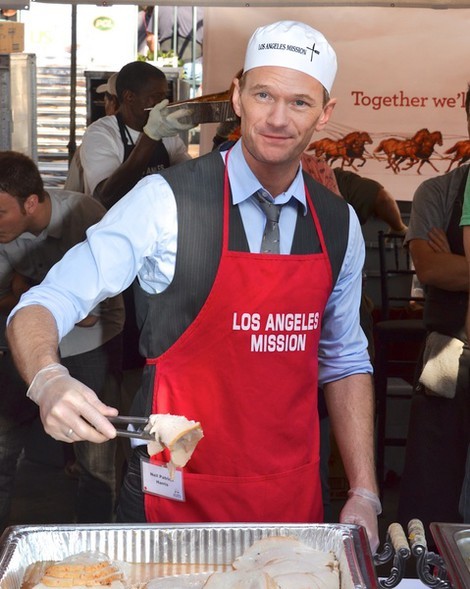 While many celebrities and regular citizens were preparing for Thanksgiving feasts in the comforts of their homes, several celebrities helped the Los Angeles Mission give out meals to the homeless on Wednesday.
"How I Met Your Mother" star Neil Patrick Harris was on hand to scoop turkey onto people's plates.
Verteran actor Kirk Douglas, 95, also got his hands dirty to help the less fortunate (and he sampled some food to make sure it tasted okay).
Mom-to-be Malin Akerman also lent a hand to those who waited in line for a hot meal.
Check out more photos of the charitable stars...