Neil Patrick Harris Honored By Drama League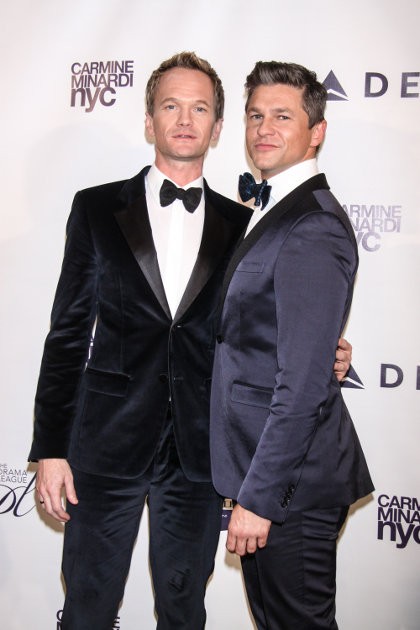 On Monday night, Neil Patrick Harris was honored by his peers at The Drama League's 30th annual all-star gala in New York City.

The 40 year-old performer's career was celebrated at the organization's Musical Celebration of Broadway event at the Pierre Hotel in Manhattan.

Celebrities including Zachary Levi, Kal Penn, Audra McDonald and Harris' TV reporter partner David Burtka were in attendance at the bash, hosted by Whoopi Goldberg.

Drama League Executive Director Gabriel Shanks says, "We are overjoyed to add Neil Patrick Harris to the legendary roster of artists who have been honored at the Musical Celebration of Broadway during the last 30 years. After distinguishing himself in film, television, theatre, web series, music, and as a staunch advocate for youth and arts education like that provided by The Drama League, Neil's return to Broadway this season is cause for celebration."

Harris is returning to the Great White Way in a new production of Hedwig And The Angry Inch which opens in April.

Other stars to be honored over the last 30 years include Angela Lansbury, Liza Minnelli and Andrew Lloyd Webber.