Neil Patrick Harris Goes Nude For The Cover Of Rolling Stone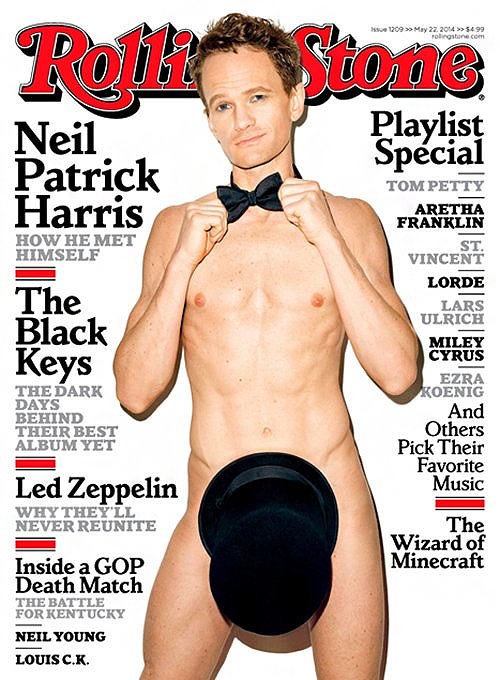 Neil Patrick Harris has taken it all off for the cover of the latest issue of Rolling Stone magazine; employing a strategically placed top hat to hide his manhood.

The actor, who is currently starring on Broadway in "Hedwig and the Angry Inch,"

discussed his decision to come out and even shared his thoughts on sex.

"I think it would be easier to make that leap [coming out] at that age now, because there are so many examples," he says of his decision to inform the world on his sexual preferences in 2006. "But not back then, in a tiny town in the middle of the mountains of New Mexico. I wasn't troubled by it. Playing footsie with a friend under the table at school was very charged, to me, but I didn't know then what to do about it."

NPH says that the decision actually helped his career.

"Once all cards were on the table, I got more opportunities than ever," he says. "Some actors don't get hired because you can't look into their soul and see what they're like, because they're kept guarded."

The conversation turned to sex, which Harris said could be awkward.

"No one likes an awkward lay. You way to lay someone who wants to lay you; you want to say who you like and get to lay that person. That's good sex. You don't want to lay some girl that you're supposed to lay, who you don't like, but you don't want anyone to know that. Like, neither person is having good sex.

"You might as well beat off."

Check out NPH's full interview in the new issue of Rolling Stone magazine, on newsstands Friday.