Neil Jackson: The Winning Actor Behind 'Sleepy Hollow's' Headless Horseman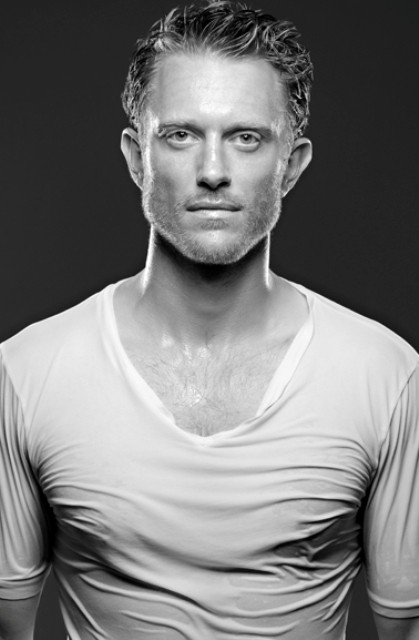 The best villains are the ones that feel real. For FOX's supernatural thriller Sleepy Hollow, the human face of the Headless Horseman belongs to English actor Neil Jackson, who plays the character's pre-headless incarnation, Abraham Van Brunt. BFTV recently checked in with Neil to chat about Sleepy Hollow - and how it compares to being in the James Bond film Quantum of Solace.
"I joined the show in the middle," he reflected, "but it was so cool to come in with such a pivotal character. It was a joy."
Indeed, Abraham is a pretty big part to tackle. Viewers learned that he was at one time the best friend of Ichabod Crane (played by series star Tom Mison), before he found out that Katrina (Katia Winter) dumped him to be with Ichabod. An understandably jilted Abraham coped by becoming the Headless Horseman - later also revealed as Death, the first of the Four Horsemen of the Apocalypse. Talk about taking it badly!
With so much history for his character, how much work did Neil have to do in preparation? "I didn't have to do a great deal of research, because a lot of it was already there laid into the script. I did some research on the period," he said. "And then I just hung out with Tom. We hung out a lot while we were shooting, because our characters were supposed to be best friends."
Even he's not sure if he'll be back for season two of Sleepy Hollow, but if he is, he knows one thing that he's hoping for. "What I would love, we did a swordfight - Abraham has a swordfight with Ichabod. They're dueling over the love of Katrina," he said. "I'd love it if we could bring that back again. I love the idea that you have this problem and you instantly deal with the problem by facing the person and saying 'Let's duke it out.'"
But is playing the Headless Horseman cooler than being a Bond villain? Neil was previously cast as a henchman in 2008's Quantum of Solace, where he went mano a mano with Daniel Craig. We asked him how the two parts compared. "Bond's Bond, right?" he laughed. "To be in a Bond movie and get to punch James Bond...I grew up with James Bond, and if you'd have said to me when I was ten years old going to the cinema to watch James Bond, that I was going to have a fight with James Bond, I wouldn't have believed you!"
"There's a film I did with Stephen Dorff called The Passage. It didn't end up getting a wide distribution, that film. That's out there that I'm really proud of," he continued, talking about some of his favorite roles. "And I did a film called Push, which was a big superhero movie. Again, for some reason it didn't get as wide distribution, [but] I had the best time."
He may portray a lot of adversaries, but in real life, Neil is not a bad guy. He's endearing, funny, incredibly busy - he's got multiple projects in development - who's also a huge fan of television himself. What would we most likely find him watching? "I'm really looking forward to 24 coming back," he told us. "I was a huge fan of the series when it was first out. And I've been waiting for Jack Bauer to come back.
"I love watching Arrow and I'm into Game of Thrones," he added. "Misfits is genius. It's a small British show; it's about kids who get superpowers, but it's completely not about [their powers]. It's this really funny, irreverent social commentary with these messed up kids."
So the next time you're creeped out by his Sleepy Hollow alter-ego, just remember this: underneath that menace is a guy who you could sit and watch TV with. He just happens to play a Horseman of the Apocalypse.
Sleepy Hollow will return to FOX for season two on September 22. For more on Neil, follow him on Twitter (@TheNeilJackson).
(c)2014 Brittany Frederick. Appears at Starpulse with permission. All rights reserved. No reproduction permitted. Visit my official website and follow me on Twitter at @tvbrittanyf.
Photo Credit: Courtesy of Pinnacle PR