Neil Diamond Makes Surprise Appearance At Fenway Park To Sing 'Sweet Caroline'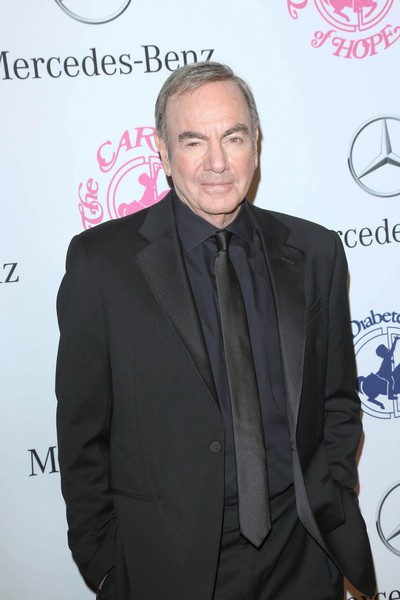 Neil Diamond made a surprise appearance at Fenway Park in Boston, Mass., on Saturday to sing his classic "Sweet Caroline" to the crowd of 35,152 Red Sox fans.

The singer made the trip in the wake of Monday's Boston Marathon bombings, and led the crowd in the singing of his 1969 hit single after the top half of the eighth inning of the team's game against the Kansas City Royals.
"We will run another marathon, bigger and better than ever," public address announcer Henry Mahegan said before the game started. "We are one. We are Boston Strong."

The Sox, down 2-1 when Diamond sang along to his recording, rallied in the bottom of the eighth -- perhaps inspired by the singer, who pumped up the home crowd. After two walks, left fielder Daniel Nava homered to give the Sox a 4-2 lead. They would go on to win the game, 4-3.

Tuesday night the song was played at every Major League Baseball park, including at the home of the rival New York Yankees.

"What resonates for me tonight is the way music can offer comfort to people in times of joy or sorrow," he told the Los Angeles Times Tuesday night. "With a tragedy like this, there are no words, but if people can find healing in music, this is the reason I've been doing this for the last 50 years. It goes beyond what I ever imagined."

The game was the first held at the park since Monday's bombings, which killed three and injured 176.