Neighbors Disgruntled By Monster-Themed Graffiti On Chris Brown's Home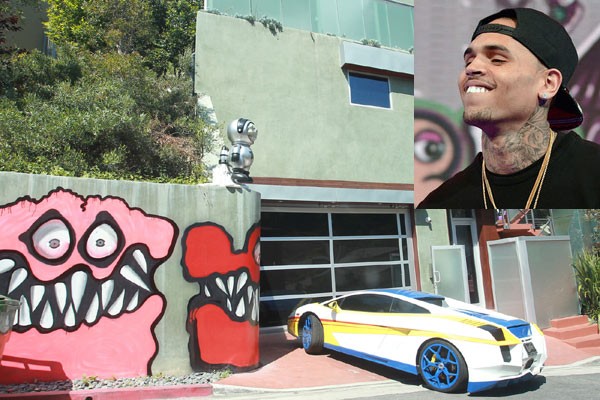 Chris Brown's neighbors aren't pleased with the hip hop star's recent decision to decorate the outside of his home in Los Angeles with graffiti. The surrounding residents claim the monster-themed paintings scare the local children.

In April, Brown covered his Hollywood Hills home with the cartoonish characters in prominent places where  neighbors and anyone passing by can see them.

The City of Los Angeles has fined the singer $400 as a result of his artistic expression. Brown has 30 days to remove the homemade art. If he fails to comply, he could be forced to pay $1,200.
It's been a tough couple of weeks for the singer. He recently confirmed he split with on/again, off/again girlfriend Rihanna after a turbulent relationship.
During a radio interview last week he explained, "I'm always gonna love that person. I can't be focused on 'wife-ing' someone that young. I need to be the best Chris Brown I can be."
The couple reunited after Brown finished his probation for beating her before the Grammys in 2009.