'Need For Speed' Day Pt. 2 – Director Scott Waugh Interview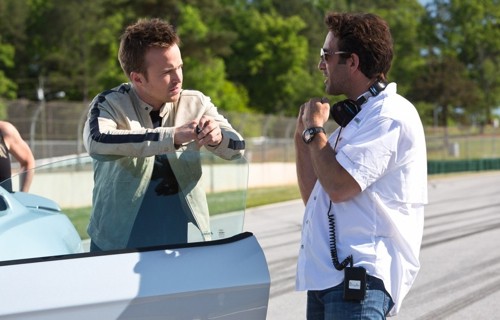 So after all the fun festivities (check out Part One from the Petersen Automotive Museum!) celebrating the release of the cool car flick "Need For Speed" (out on Blu-ray and DVD August 5 from Buena Vista Home Entertainment) what could possibly still have our engines still running hot?  How about a little one-on-one interview time with Director Scott Waugh?  That's right fans, Starpulse got a chance to chat personally with Waugh all about making "Need For Speed" – from the bold decision to use practical cars effects to the inspirations behind the video game turned flick.  So get your engines revving and hit the highest gear, here's Director....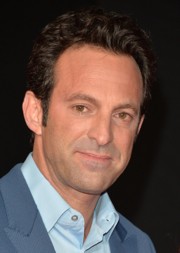 Had you ever played the "Need For Speed" video game and were there any aspects from it that you really wanted to see in the film?
Scott Waugh: I definitely played the game when I was younger.  What I really loved about the game - and over the generations of the game it changed – but the thing that was important for me was you always raced on roads and it wasn't on tracks.  Which really separates itself from all the other games and we really made sure that that's where this movie lived - on point to point races.  We really tried to take the best of all and thrust it into the movie.
Did making your previously intense film "Act Of Valor" help prepare you for "Need For Speed?"
SW: I would say my life previous to "Act Of Valor" prepared me for this.  Being a professional stuntman for almost twenty-five years, being around cars my whole life and doing a lot of car commercials now as a director, that really prepared me for it.  But "Act Of Valor" was a great experience and one of those once in a lifetime things that I cherish.  I think the intensity level was similar to this movie - we were really trying to accomplish a lot in a very short amount of time.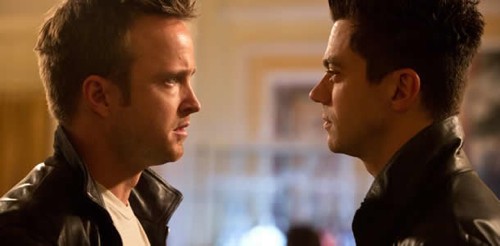 The theme of revenge plays a part in "Need For Speed" – any past iconic films that inspired you?
SW: No, but the movie that really for myself was iconic for this was "Vanishing Point."  That was the movie that really had that fun, man on the run, cops trying to chase him, great voice talking to him on the radio along the way – Michael Keaton was a modified version of that – that was the focus for me.  I just remember how real those movies were.  There was no CG – it was really primal.
That of course leads into the question of the practical car effects.  What was the biggest challenge in going real and not using CG and was there ever any resistance from the powers that be?
SW: Yeah, there always is resistance because they just feel that CG has become so adopted and it's become easier and safer.  I just pride myself on doing it for real and challenge myself all the time.  There were times where we were doing some of the bigger gags, especially the car jumps and stuff, that they were really trying to push me to 'do this in CG' and I said let me prove it to you that we can do it practically.  (Smiles)  It took a lot of effort to figure it out because some of those things had never been done before.  Like jumping the Mustang off the cliff and being caught by the helicopter was something that really took a lot of engineering.  (Laughs)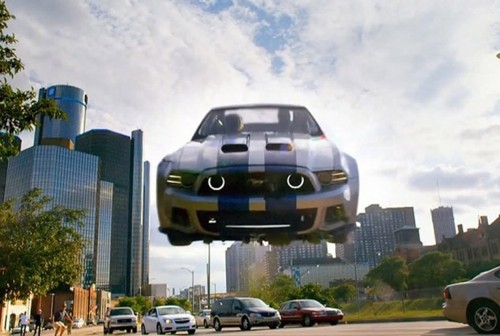 And I read that you put your lead actors through a car boot camp –what was that like?
SW: It's something that if you're really gonna do something for real with no CG actors are really gonna have to drive – there's no green screen.  So really we needed to get especially Dominic and Aaron to do a lot of stunt driving, stunt courses with Lance Gilbert (stunt coordinator) and ironically I was so pleasantly surprised at how talented they were behind the wheel.  Which gave me as a filmmaker much more confidence in being able to do more things than I thought I could with them.
With so many cool collectable cars in this movie which one was your favorite?
SW: The irony of all that was my personal favorite was the '68 Gran Torino that Tobey drove and I've been so blessed that Steven Spielberg gave it to me at the end of the show.  Aaron and I both have, because we made two of them, we both have both cars, so it's really awesome.  So I told him, 'Hey bro – when are we racing?'  (Laughs) 
And who would win that?
SW: I don't know, but we're going for pinks – I want both!
And finally can you give us some details into the extras and special features on the Blu-ray that fans can look forward to?
SW: The fun part about the Blu-ray for us on this is that you get really good insight into how we got this movie made.  How we made it and how we made it practically.  You get to see the stunts and how we performed them.  You get to see the history of actually the stunt community with Lance and his family and my family and how we all grew up together doing stunts for multiple generations of stuntmen.  I think it really is a testament to our style of filmmaking and those are the kinds of those things where we really did go the speeds we said and the DVD proves it.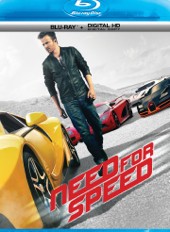 What a great event! (And yes, the real car sequences in the film do impress practical effects fans!)  We want to give a shout out to the Click team for the awesome invite and gracious hospitality, Scott Waugh for taking time out to talk about the flick (memorably in a room of Mustangs no less!) and remind everyone that the Aaron Paul starring "Need For Speed" hits Blu-ray/DVD today from Buena Vista Home Entertainment!