Neal Schon And Michaele Salahi To Televise Wedding For Typhoon Charity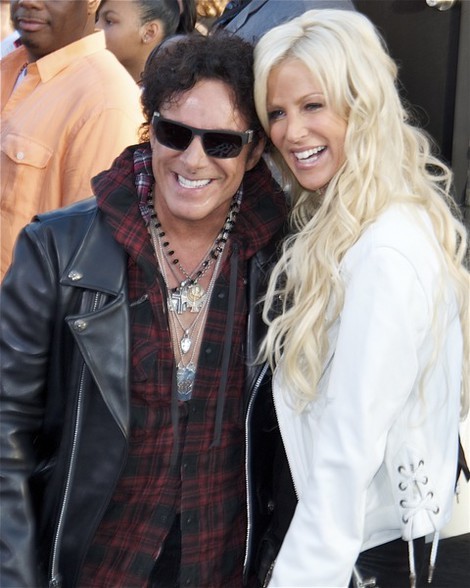 Journey fans will have the chance to celebrate Neal Schon's wedding as the guitarist plans to televise the impending ceremony to raise money for charity.

The 59 year-old musician is set to marry his fiancée, former Real Housewives of D.C. star Michaele Salahi on December 15th at the Palace of the Fine Arts in San Francisco, and he plans to make the ceremony public through a live pay-per-view TV service.

Fans will be able to watch the three-hour special, titled Winter Wonderland Wedding and Music Event, hosted by a TV crew including Debbie Matenopoulos, Cameron Mathison, and Karyn Bryant and featuring a live performance from the rock band for $14.95.

A portion of the proceeds will be donated to help victims of Typhoon Haiyan which devastated the Philippines earlier this month, claiming the lives of more than 5,200 people and leaving thousands more homeless.