Neal McDonough Takes 'Justified' To Another Level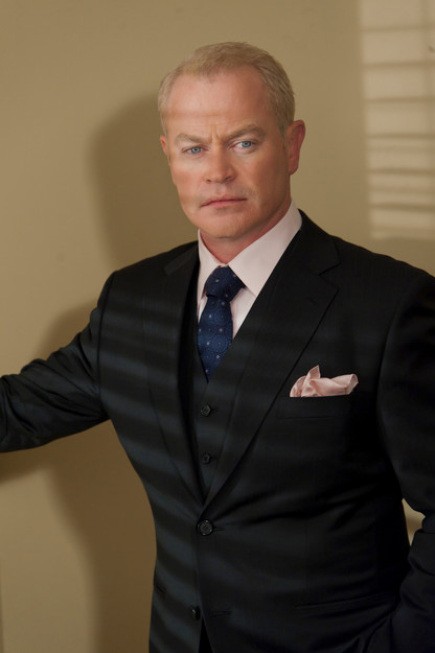 It was a tall order to follow up Margo Martindale's award-winning villainy on Justified. Yet veteran actor Neal McDonough has done just that and more.
He is the man behind Detroit mobster Robert Quarles, the latest adversary to cross paths with the infamous Raylan Givens, as played perfectly by Timothy Olyphant. When playing against an actor of Olyphant's caliber, one must be at a certain higher level already. But what makes McDonough a fantastic choice, the choice that I can't believe it took this long to think of, is that he doesn't just hold his own; watching him, one gets the sense that the third season of Justified could legitimately go either way. That Raylan Givens could have actually met his match.
That's because McDonough is one of the best actors working on the small screen, particularly when it comes to the dark side. You've seen it at work on Desperate Housewives and movies like Walking Tall and Street Fighter: The Legend of Chun-Li. Now, he's in Kentucky, keeping people tied up in his house and having his lackeys paint the walls to cover up the blood.
"When people see me, some people do get scared. I think it's really kind of funny," he says when we connect recently.
He is, of course, nothing like his character: he's a happily married family man who had taken a break when Justified showrunner Graham Yost wanted him to become the show's next villain.
"I'd just taken four or five months off from acting [and] nothing was shooting in Los Angeles. Ten seconds later, the phone rings and it's Graham," he explains with a laugh.
So far, we've seen Quarles come in and make a previously major villain, Wynn Duffy (Jere Burns) his minion, kill Winona's ex-husband Gary (William Ragsdale) and frame Raylan for the crime, and who knows what he's doing with the guy bound and gagged in the bedroom. So what's McDonough's favorite part of the role?
"Oh, the suits. Those suits are just awesome. That and the gun up my sleeve was great," he tells me. "Really, it was getting to play with the best of the best, all of these people. Tim and I are both game players, and Walton [Goggins] too. Mykelti [Williamson], who's one of my best friends, he's the same way: 'Let's go crush this thing.' We all have that kind of mentality. [It's] just a crackerjack crew."
Certainly playing a villain that has to pose a legitimate threat to someone as intense as Raylan Givens isn't easy. I asked McDonough what his process was for finding the character of Robert Quarles.
"Quarles was, 'I'm a family guy, I've got to do my job, but I also know I'm a whole lot smarter than these hicks down there,'" he explains. "When I first met the actors, I didn't really say anything. Right out of the gate, it was kind of me against the world on Justified. But because of that, it works so well when people talk about me when I'm not on screen. I was so off-putting. The one person that got it was Walton."

He says that we've only just begun to see the arc of his character. "The first six episodes, I am the man. Episode seven, you see the crack in the veneer. Episode eight, this guy's going deep. You can't wait to see episode ten. Before you know it, Quarles [is] this roller coaster you can't wait to see crash. I am just an absolute mess," he tells me, adding that "we get to do something really different and interesting. You can be as whacked out of your skull if you completely believe that's who you are."
There's no doubt that he's achieved that. Not only is Quarles a bonafide villain, but he's honestly disturbing. I've been a McDonough fan for a decade now, and even with my bias toward the actor, I've caught myself squirming uncomfortably in my chair a time or two. This is the kind of bad guy who would appear in your nightmares.
Would you believe this is the man who also played one of the best heroes in television's recent memory? Yes, he is. And we have that to thank for his appearance on Justified.