Ne-Yo Turns School Principal For A Day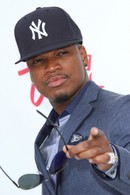 R&B star Ne-Yo traded the recording studio for the classroom on Monday to serve as the guest principal of a Seattle, Washington school.

The So Sick hit-maker headed to the Aki Kurose Middle School to greet its 600 students, who won the Get Schooled Foundation's National Attendance Challenge.

The singer spent part of his day helping to teach mathematics, while he also used his time with the children to stress the importance of staying in school and working hard to achieve their goals.

He tells AllHipHop.com, "I am happy to partner with the Get Schooled Foundation to encourage attendance and education. It's so important to show up, be present and pay attention, so your dream becomes a successful reality."

Ne-Yo wrapped up his stint as principal for the day by hitting the school stage to perform a mini-show for the students.