Ne-Yo Sobs, Pattinson Vs. Radcliffe, 'Funny People', Andy Richter Goes Gaga & More (Videos)

Today's videos include highlights from last night's
Jimmy Fallon
and
Conan O'Brien
shows...
Ne-Yo
getting upset (like crying upset, not pissed off upset) and walking off stage; a scene from tomorrow night's "
Eureka
" episode; a
Jack's Mannequin
'making-of', and the streaming audio of
Miley Cyrus
' latest single! Check 'em all out!
Jimmy
shows clips of
Robert Pattinson
and
Daniel Radcliffe
verbally attacking one another.
Robert Pattinson vs. Daniel Radcliffe

Ne-Yo
cries on stage at Manchester, U.K. concert and then leaves halfway through...
Ne-Yo's sobbing:


Check out the Redband trailer (meaining it's for mature audiences and shows before Rated-R movies) for
Judd Apatow
&
Adam Sandler
's new movie,
Funny People
! The film also stars
Seth Rogen
&
Leslie Mann
. (*Note* you can barely make out the age verification form on the top left, however it still works. Enter your birth date in the MM/DD/YYYY format and click the tiny little button to see the trailer)
"Funny People" Redband Trailer:


Andy Richter
tries out
Lady Gaga
's new performance wear!
Andy'll Try It!

To help the California budget crisis,
Conan
got his sexiest staffers to host a car wash!
Staff Car Wash

Eureka
airs tomorrow at 9pm on Syfy. Watch a clip from the episode "Your Face or Mine":
Eureka:

Watch the making of the video for
Jack's Mannequin
's new single "Swim", from his album
The Glass Passenger
...
"Swim":


Listen to
Miley Cyrus
' new single, "He Could Be The One":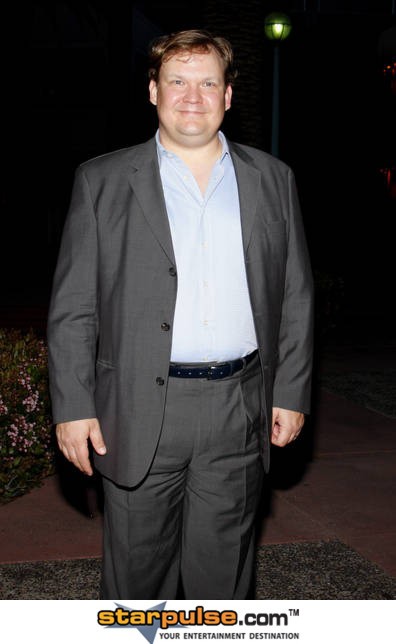 Image © David Gabber / PR Photos