Ne-Yo Inducted Into Songwriters Hall Of Fame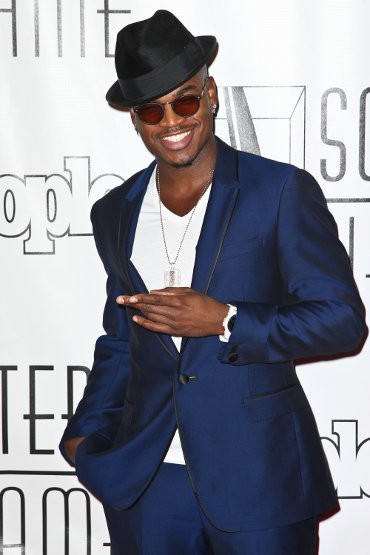 R&B star Ne-Yo credited music with keeping him off the streets as he was inducted into the Songwriters Hall of Fame in New York City on Thursday.

Ne-Yo was joined by Bette Midler and Bob Seger as they were welcomed into the prestigious institution, which recognizes those in the industry who are "pioneers in their craft" and have "inspired the music community."

The Closer hit-maker picked up the Hal David Starlight Award for young songwriters, and thanked his musician mom for helping him develop his talents.

He says, "I was a pretty riled up little kid. If not for my mom giving me the pad and the pen and telling me to take my emotions and put them there, there's no telling. I might I have been sticking you up (robbing you) or something."

Fleetwood Mac star Stevie Nicks was on hand to present Midler with the Sammy Cahn Lifetime Achievement Award while folk rocker Gordon Lightfoot, country lyricist Don Schlitz, Bat Out of Hell composer Jim Steinman, and the team behind The Fantasticks musical - Harvey Schmidt and Tom Jones - were also among the 2012 inductees.