NCIS' Brian Dietzen Talks About His Show And His Charitable Work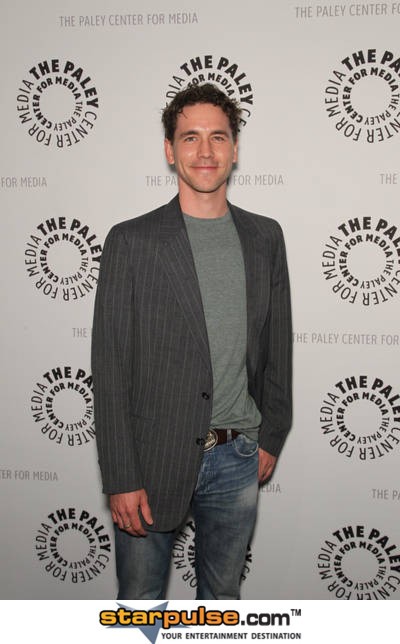 We may know him as NCIS' Jimmy Palmer, but Brian Dietzen does a lot more than just act. He shares with his what he loves to do in his downtime- volunteer with the Children's Hospital Los Angeles.
Starpulse: Tell us about your work with the Children's Hospital Los Angeles.
Brian: There was a kid that a met there at the Children's Hospital who I hang out with every once in a while in the oncology unit and I got to be friends with him. He is fifteen years old and he has been fighting cancer for a while now and his dad called me the other day and said, "It's his last day here, he is being discharged!" We are also doing an event there this Saturday for him, I introduced some people from Sony to the Children's Hospital and I realized the kids needed some new TV's and video game stuff, so I asked the people at Sony if they could help out and so they will be doing a big gifting thing to the children. When you actually talk to people at big corporate entities you realize that they are people too and they want to help out as much as the normal person does and they have greater means to do so.
Starpulse: You have such a rich theater background, is that something you want to go back to?
Brian: I think that an actor who is working should be a happy actor. I am really blessed and fortunate to be on NCIS, I really enjoy it and I really enjoy the cast and all my friends that I have on set. With that said I grew up doing theater and went to University of Colorado in Boulder and absolutely fell in love with theater. It was my first acting experience so I would absolutely love to get back to doing theater but my schedule doesn't really permit it a whole lot during shooting. Possibly during the hiatus of the show, I know Rocky Carroll is doing a play over this hiatus this year. But last year and the year before my hiatus was filled up with movie stuff. But it definitely is something different. Being able to have the same character uncut for three hours in a play is a vastly different experience than having a take for TV that lasts twelve seconds or at the most a minute or two. So they are both a different style of acting but both are incredibly rewarding if you enjoy the work.
Starpulse: Tell us about your character, Jimmy Palmer, on NCIS.
Brian: My character has gotten a lot of good ropes in the last year or two and the end of last season. Jimmy got married, which was a far cry from the Jimmy Palmer who premiered at the end of season one where he good barely put two words together because he was so nervous around all the super hero crime solvers. He was a very nervous type of guy but I think in the last couple of years he has come out on his own and get a little bit more responsibility on the team and wants to step up and be a bigger part of it and this season has shown that. He wanted to go back and help his team when they were dealing with the big terrorist crisis and so he decided to forgo the wedding and that he and his fiancé would have a little ceremony and he would go help out and have his honeymoon later. It's a big leap for the character so it has been really fun.
Starpulse: Your first movie was From Justin to Kelly. We're really curious how the audition went for that role.
Brian: The audition process for that was pretty long! It was really funny because I went in for an audition for that movie and I must have auditioned for them like seven or eight times. I was doing a stage production at the time, The Oldest Man in Show Business, which Steve Rudnick wrote. He wrote a bunch of movies like The Santa Clause and Space Jam and John Riggi was directing it. The whole time I kept going in for this American Idol movie and they kept asking me, "Are you sure? What if you get this thing? Are you really going to do this and go to Miami?" I thought out of a million people, I'm not much of a singer and I can't dance that well, I'm probably not going to get this thing. And over the course of six or seven weeks of auditions, it came down to me standing next to Justin Guarini in the dance studio and then I was cast. It was a blast- ten or twelve weeks in South Beach. I get recognized from that movie too- even though it turned out to be kind of a sleeper DVD it was a real hit with little kids because it was a musical before High School Musical.
Starpulse: Back to The Oldest Man in Show Business, what was it like working with Steve Rudnick?
Brian: He's awesome- a great guy. A very funny man and he had this idea for a show where everyone in Hollywood was getting younger and younger, so it's basically like he felt he was the oldest guy in show biz. So he wrote this two person play and I got the chance to play this Hollywood executive who was twenty three years old and then I also got to play his sibling who was a Hollywood writer back in the 1930s. So it was fun to play a couple of different roles and one of the best part of the performance was we ended it with a big swashbuckling fight scene where the two of us had a big fight that lasted for five minutes straight. It was a total blast.
Starpulse: What's up next for you?
Brian: Last summer I wrote and produced a feature film called Congratulations. It's basically about modern marriage and it was blast and we filmed it over the last show hiatus and we finished all of our post production eight weeks ago. Now we are going after a little bit of distribution or try to figure out how to get this into people's living rooms or theaters and festivals. It was an absolute blast to do, we got Debra Jo Rupp from That 70's Show who played my mom, Abby Miller from Justified fame, played my girlfriend in it and Kevin Rankin from Friday Night Lights was also in it. It was really great, we got a bunch of people who already knew each other together and spent our summer vacation making a backyard movie that turned out to be pretty great.