NBC's Ratings Are Alive With 'The Sound Of Music'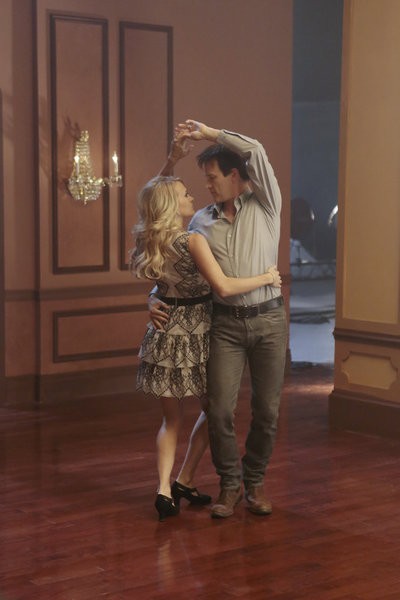 Whoa. NBC had the top two programs last week, and one of them wasn't sports or "Voice"-related. This is new.
The network's experiment of bringing live TV musicals back was a huge success. "The Sound of Music Live!" ranked second for the week with 18.6 million viewers. While the production got mixed reviews (mostly due to Carrie Underwood's acting), viewers tuned in to see what all the fuss was about. NBC has already committed to keep the live musical franchise going next year.
Otherwise, it was the usual suspects: Sunday Night Football on NBC was tops, and CBS did well with 'The Big Bang Theory' and 'Survivor,' among others. Otherwise, the remake of 'Bonnie & Clyde,' which aired on Lifetime, A&E and The History Channel, scored with 9.8 million viewers, good for 15th place for the week.
Here's a look at the top 20:
1. Panthers/Saints (NBC) 19.1 million
2. Sound of Music Live! (NBC) (s) 18.6 million
3. Big Bang Theory (CBS) 15.6 million
4. Saints/Seahawks (ESPN) 15.5 million
5. The OT (Fox) 14.6 million
6. Ohio St./Michigan St. (Fox) (s) 13.9 million
7. NCIS (CBS) (r) 12.6 million
8. The Voice (Tue., NBC) 12.1 million
9. The Voice (Mon., NBC) 12.0 million
10. The Blacklist (NBC) 11.7 million
11. 60 Minutes (CBS) 11.6 million
12. Football Nt. Pt. 3 (NBC) 11.5 million
13. Survivor (CBS) 10.6 million
14. The Mentalist (CBS) 10.0 million
15. Bonnie & Clyde (Lifetime, History, A&E) 9.8 million
16. Christmas/Rockefeller(NBC) (s) 9.7 million
17. NCIS: Los Angeles(CBS) (r) 9.6 million
18. Modern Family(ABC) 9.5 million
19. Amazing Race(CBS) 9.2 million
20. The Millers (CBS) 9.2 million