NBC's Plan To Keep Jay Leno, Jimmy Fallon And Conan O'Brien

NBC's decision to stop airing
The Jay Leno
Show at 10PM has fueled a week of speculation on Jay's return to late night and
Conan O'Brien
's possibilities. NBC Universal Television chairman Jeff Gaspin announced his plan to put The Jay Leno Show on at 11:35, move The Tonight Show with Conan O'Brien to 12:05 and Late Night with Jimmy Fallon at 1:05.
"The proposal I made was for Conan to host The Tonight Show at 12:05," Gaspin said. "My hope is he will stay with the network. I'm not going to talk much beyond that because I have a fluid situation and everyone has the weekend to think about it."
It's a compromise all around. Jay Leno takes 11:30 again. O'Brien technically keeps The Tonight Show but it's not the decades old 11:30 slot.
Jimmy Fallon
gets shifted within his first year on the air.
"Both Jay and Conan and Jimmy were incredibly gracious and professional and they all said they understood the difficult situation I was in," Gaspin said. "Beyond that is really a private conversation."
Gaspin added that NBC remained happy with The Jay Leno Show's performance, but responded to pressure from affiliates. "Again, this was not an issue for the network really," he said. "This is an issue for our affiliates so by moving the three hosts to after 11:30, it was not going to have an impact on the affiliates like it did when we were before their late local news."
The executive does admit the shortcomings in their decision to put Leno on at 10. "I don't think that people didn't watch The Jay Leno Show at 10 o'clock because of the quality of the show or what the show was. I just think people have a lot of choice at 10 o'clock. We did think a joinable program would be people's second choice, there were too many choices that were better. There's just so much intense competition at 10 o'clock that something that was easy to watch and joinable is not people's first or even second choice at 10 o'clock."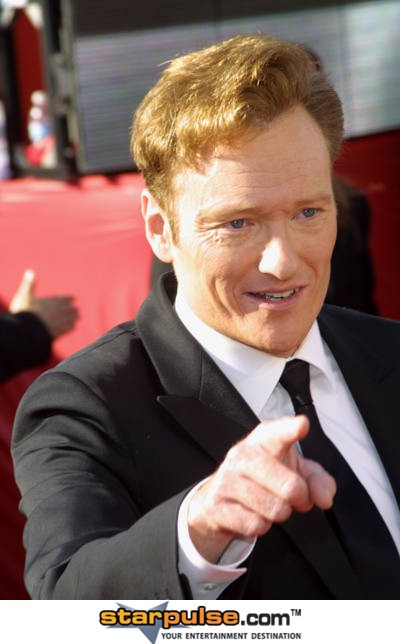 Image © Scott Alan PR Photos
Story/Interview by
Fred Topel
Starpulse contributing writer
(Starpulse in Hollywood)
: Every week, Hollywood's biggest stars are meeting in the hot spots and Starpulse is there.