NBC's 'About A Boy' Trailer And Musings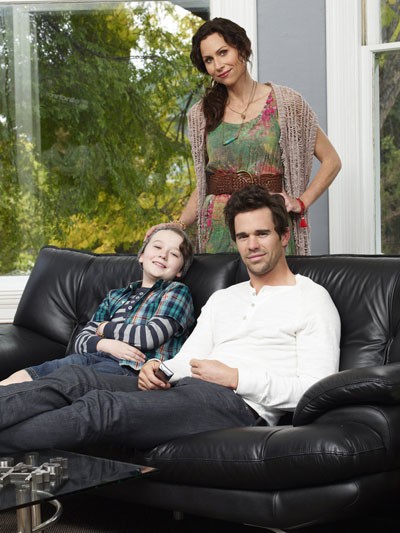 About a Boy (written by Nick Hornby) is one of my favorite and most read books. It's part pure sweetness and part comedy, telling the story of a pathological lying man-boy, with no career or ambition, who accidentally befriends a young boy during his quest to get laid. Although the book, and subsequent movie (starring Hugh Grant), are very English, the NBC series will be set in America.
David Walton is a charismatic actor, so he's no doubt going to be great. Minnie Driver is one of the most underrated comedic actresses out there. However, a few of the changes (such as making the kid Walton befriends a next-door-neighbor) could take away some of the charm and make it more like a sitcom set up. Still, I'm excited to see what the series brings to the story, especially since Jason Katims (Friday Night Lights and Parenthood) is working on it.
About A Boy premieres February 22nd.