NBC Unveils Holiday Programming & Special Episodes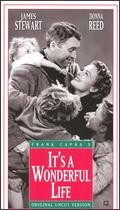 NBC is unwrapping its 2005 Christmas and holiday programming with themed episodes from
My Name Is Earl
,
The Office
,
Joey
, E-Ring and
ER
and traditional favorites "Macy's Thanksgiving Day Parade," "Christmas in Rockefeller Center" and
It's a Wonderful Life
, the new animated special
The Happy Elf
, plus seasonal episodes of
Days of our Lives
and Passions.
The holiday season begins with the annual broadcast of the "Macy's Thanksgiving Day Parade" on November 24 and continues through NBC's traditional coverage of "The Tournament of Roses Parade" on January 2.
THURSDAY, NOVEMBER 24
THE MACY'S THANKSGIVING DAY PARADE -- (9 a.m.-12 p.m. -- all time zones)
MACY'S THANKSGIVING DAY PARADE CONTINUES ANNUAL TRADITION ON NBC -- America's favorite Thanksgiving Day parade features all the spectacular pageantry, fun and surprises that have made this annual New York City extravaganza a perennial favorite. Heralding the start of the Christmas season, this beloved holiday event features colorful grand floats, lively marching bands, amazing character balloons and special performances by some of today's hottest stars and Broadway performers -- plus an appearance by Santa Claus. Brad Lachman is the executive producer of this live (in some time zones), three-hour special from NBC Entertainment.
THE NATIONAL DOG SHOW PRESENTED BY PURINA -- (12- 2 p.m.- all time zones)
ANNUAL HOLIDAY EVENT WITH 'THE NATIONAL DOG SHOW PRESENTED BY PURINA' -- "The National Dog Show" takes place as part of the Kennel Club of Philadelphia's annual dog show, one of the oldest and most prestigious sporting events in North America, and one of only six remaining "benched" dog shows where the public can interact with the show dogs. The program is expected to feature more than 2,000 of the nation's leading canines in a wide variety of more than 150 breeds and varieties, all vying for "Best in Show" honors.
JOEY (8-8:30 p.m.)
"Joey and the Bachelor Thanksgiving"
IT'S THANKSGIVING AT JOEY'S -- Joey and Zach run into trouble when they discover ancient Native American artifacts on Joey's property and mistakenly give them away. Meanwhile, Gina is trying to have a meaningful family Thanksgiving with Alex and Michael but Joey isn't cooperating with her plans.
WEDNESDAY, NOVEMBER 30
CHRISTMAS IN ROCKEFELLER CENTER -- (8-9 p.m.)
NBC CONTINUES HOLIDAY TRADITION WITH LIVE NATIONAL TELECAST OF CHRISTMAS IN ROCKEFELLER CENTER -- "Christmas in Rockefeller Center" is a star-studded, one-hour special broadcast live from Rockefeller Center in New York City and celebrates the lighting of the world's most famous Christmas tree. The popular musical lineup for the special will include a mix of current hits and favorite holiday music.
FRIDAY, DECEMBER 2
THE HAPPY ELF (8-9 p.m.)
GRAMMY WINNER HARRY CONNICK JR. STARS IN NEW ANIMATED SPECIAL AS 'THE HAPPY ELF' -- NBC makes this Christmas memorable by celebrating the holiday season with Grammy-winning performer
Harry Connick Jr.
, starring in his first ever CGI-animated family holiday special, "The Happy Elf." Connick provides the voice for the animated narrator who tells the story of Eubie the Elf, one of Santa's helpers whose overly enthusiastic, rose-colored view of the holiday season is put to the test when he sets out to bring Christmas joy to a dreary town called Bluesville. This holiday event also includes all new original holiday songs written and composed by Connick.
THREE WISHES (9-10 p.m.)
"Christmas Episode"
SPECIAL CHRISTMAS EPISODE MAKES PLAYING SANTA FUN -- In this special holiday episode, the "Three Wishes" team travels all over the country, playing Santa to kids wishing for everything from snow in sunny Los Angeles to a chance to visit "Sesame Street" in person. In the spirit of the season, many children make wishes for others -- with one young girl hoping to help her cousins replace all the toys they lost in Hurricane Katrina and another wanting to surprise her brother with the chance to swim with dolphins. Plus, a family wishes for a Christmas miracle: to see their mother, who is confined to a wheelchair, walk again, and their wish is granted as they see her take her first steps. Favorite holiday songs and Christmas caroling in the winter wonderland of Breckenridge, Colorado, add to the fun as the "Three Wishes" team makes dreams come true for some very special children.
TUESDAY, DECEMBER 6
MY NAME IS EARL (9-9:30 p.m.)
"White Lie Christmas"
SECRET SANTA -- As the holiday season nears, a few secrets are exposed when Earl attempts to cross number 74 off of his list: "always ruined Joy's Christmas." Earl, Randy, and Catalina enter a radio contest to win a brand-new car for Joy to make up for all of the thoughtless Christmas presents Earl gave her while they were married. While Randy and Catalina vie over the car, Earl finds out that Joy's parents believe that he's still their son-in-law -- and that he's just returned from the war in Iraq. Joy is afraid to tell her father, an alleged racist, that she is now married to Darnell (Eddie Steeples), prompting Earl to play the part.
THE OFFICE (9:30-10 p.m.)
"The Christmas Party"
SANTA CLAUS IS COMING TO SCRANTON -- Morale at the office Christmas party hits an all-time low after Michael suggests a game of "Yankee Swap" with the $20 secret Santa gifts -- and everyone vies for the iPod he bought for Ryan. In an effort to raise his staff's sagging spirits, Michael introduces vodka shots and things liven up while Jim worries that the sentimental gift he got for Pam will end up in Dwight's hands.
WEDNESDAY, DECEMBER 7
E-RING (8-9 p.m.)
"Christmas Story"
THE PENTAGON FINDS ITSELF PLAYING SANTA -- On Christmas Eve, JT works in Special Ops on a humanitarian relief mission to help an Afghan village that helped Delta several years ago and now finds itself confronting bad weather and an advancing Taliban force and help must come from unusual places to make the mission work. Meanwhile, Samantha meets JT's father who needs a favor, much to JT's dismay.

THURSDAY, DECEMBER 8
WILL & GRACE
(8-8:30 p.m.)
"A Little Christmas Queer"
FAMILY BUSINESS -- The gang spends the holidays at the house of Marilyn Truman while Grace and Will's brother share some holiday romance. In addition, Will's 10-year-old nephew is clearly gay -- and it bothers Will that his mother Marilyn is more tolerant towards the boy than she was of her son. Sean Hayes and Megan Mullally also star.
ER (10-11 p.m.)
"All About Christmas Eve"
HARK THE HERALD ANGELS SING -- After a little girl is mistakenly shot, Drs. Pratt and Weaver desperately try to bring her back to life while Nurse Haleh holds her annual choir tryouts and everyone is surprised at who is chosen to sing the solo. In addition, Eve crosses the line with a patient and causes management to get involved. Abby and Dr. Kovac exchange Christmas gifts but, Abby's gift for him is bigger than expected.

FRIDAY, DECEMBER 10
NBC MOVIE OF THE WEEK "IT'S A WONDERFUL LIFE" (8-11 p.m.)
MOST 'WONDERFUL' HOLIDAY MOVIE IN FRANK CAPRA CLASSIC -- NBC marks a milestone for the nation's visually impaired as the network presents this exclusive and special telecast of Frank Capra's 1946 holiday classic, "It's a Wonderful Life." Through a process of Descriptive TheatreVision, the special presentation will be described for the blind and visually impaired by former President
George Bush
. Bush's description will inform the viewer of what is occurring on the screen, filling the blanks where no dialogue or other sounds tell a visually impaired person what is happening during a television presentation. The film follows the life of George Bailey from childhood to maturity in the town of Bedford Falls. On what might be his last Christmas Eve, a discouraged Bailey wants to throw his life away. Fortunately, Clarence, a second-class angel, is sent to show him the value of life. After Clarence gives Bailey a view of Bedford Falls without him, Bailey realizes how precious his life is and gets a second chance. He comes to learn that Clarence was right when he said, "No man is a failure who has friends." The film, which earned Oscar nominations for best picture, director, actor and film editing, was produced and directed by Capra.

THURSDAY, DECEMBER 15
JOEY (8-9 p.m.)
Title TBA
WILL HOLIDAYS BRING OUT TRUE EMOTIONS? ? In a special one-hour episode, as the holidays near, Alex' is moved to express to Joey her true feelings for him.
SUNDAY, DECEMBER 18
NBC MOVIE OF THE WEEK -- NATIONAL LAMPOON'S CHRISTMAS VACATION (8-10 p.m.)
CHRISTMAS -- GRISWOLD FAMILY STYLE -- The hit teatrical film returns and it's Christmas time again as the Griswolds are preparing for a family seasonal celebration, but things never run smoothly for Clark, his wife Ellen and their two kids. Clark's continual bad luck is worsened by his obnoxious family guests, but he manages to keep going knowing that his Christmas bonus is due soon.
MONDAY, DECEMBER 19
(Following for the week of December 19 for both "Days of our Lives" and "Passions").
DAYS OF OUR LIVES (1-2 p.m. in most markets, check local listings for time)
CHRISTMAS TRADITION CONTINUES DESPITE GRIEF -- "Days of our Lives" continues its 40-year, fan-favorite tradition of the Horton family adorning their Christmas tree with the heirloom ornaments during the bittersweet season for Jennifer -- whose husband Jack is presumed dead. Meanwhile, a thankful Bo and Hope count their blessings while Belle and Phillip struggle with their baby as she fights for her life.
PASSIONS (2-3 p.m. in most markets, check local listings for time)
HOLIDAYS IN HARMONY -- The holidays in Harmony are filled with the traditions that only "Passions" can provide as Tabitha tries to lay low, but daughter Endora works her own magic to brighten the season. Sheridan enjoys having a new-found "family" with whom to share the holiday, and a Christmas Prayer is answered that leaves everyone in awe.
2005 RADIO MUSIC AWARDS -- (9-11 p.m.)
2005 RADIO MUSIC AWARDS CRANK IT UP FOR THE HOLIDAYS -- The biggest names in music will celebrate the holiday season live from Las Vegas at the 2005 Radio Music Awards (RMAs). Considered by the music industry as the "Golden Globes of music award shows" because of its casual party-style, this year promises to be even bigger than last with its move to December and inclusion of holiday songs.
SATURDAY, DECEMBER 24
NBC MOVIE OF THE WEEK -- "IT'S A WONDERFUL LIFE" (8-11 p.m.)
SPEND CHRISTMAS EVE WITH THE MOST 'WONDERFUL' HOLIDAY MOVIE IN FRANK CAPRA CLASSIC
SATURDAY, DECEMBER 31
NBC'S NEW YEAR'S EVE WITH CARSON DALY, PRESENTED BY CHEVY (11:30 p.m.-12:10 a.m.)
CARSON DALY RINGS IN THE NEW YEAR -- Carson Daly will make a trip East this holiday season when he and "Last Call" executive producer David Friedman produce "NBC's New Year's Eve with Carson Daly, Presented by Chevy," in New York City. Expanding on the success of last year's music-filled event, this year's celebration will begin at 11:30 pm (EST) and ring in 2006 live from Times Square. In addition to his late night program, "Last Call with Carson Daly," Daly has hosted a number of primetime specials for the NBC, including "Macy's Fourth of July Fireworks Spectacular" and the "Radio Music Awards."
MONDAY, JANUARY 2

117TH TOURNAMENT OF ROSES PARADE (11 a.m.-12:30 p.m.)
NBC CONTINUES TRADITION OF LIVE ROSE PARADE COVERAGE -- Al Roker, the weatherman and feature reporter for NBC's "Today," and Nancy O'Dell, co-anchor of the daily entertainment news magazine show "Access Hollywood," will reunite for the sixth consecutive year to co-host NBC's live coverage of the "117th Tournament of Roses Parade" from Pasadena, California. NBC has been broadcasting the event for 79 years, beginning on radio in 1927 and then on television since 1954. Justice Sandra Day O'Connor is the grand marshal of the parade," whose theme this year is "It's Magical." A special opening number from Grammy Award winner
LeAnn Rimes
will start and Rimes will be joined by Grammy winner
Toni Braxton
and world-famous magician Lance Burton, who will be riding floats. Twenty-six marching bands from all over the United States -- as well as from Canada, Mexico and Japan -- will be appearing. The parade will also feature 48 lavish floral floats and 22 high-stepping equestrian teams, including a California elite petite team with miniature horses, all under 34" high. This year's Rose Queen and her court will also appear.