NBC To Air Miley Cyrus Concert Special On July 6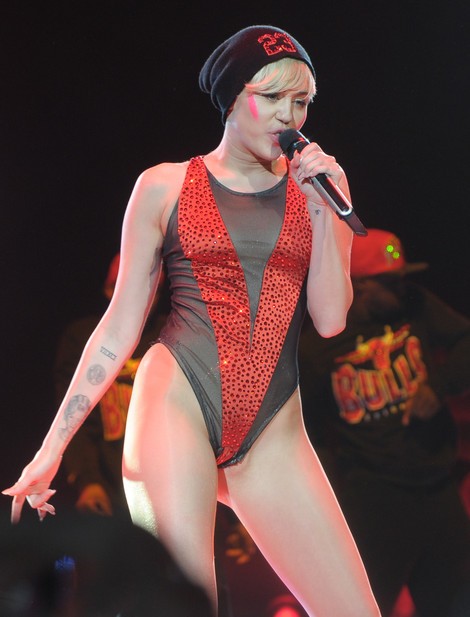 If you haven't been able to catch Miley Cyrus live in concert, you may want to check out the two-hour special "Miley Cyrus: Bangerz Tour" on Sunday, July 6, on NBC from 9-11 p.m. ET/PT.
The show will center specifically on the star's gigs in Palau Sant Jordi in Barcelona, Spain, and the MEO Arena in Lisbon, Portugal.
Paul Telegdy, NBC's president of alternative and late night programming, commented: "This unique special will offer an exclusive peek on how she engages with her crew and fans at one of her hugely popular concerts."
Earlier this week the pop star talked to Australian radio host Sophie Monk of 2DayFM Sydney and said she loved touring the world. However, there's one thing that makes her want to return home to California  -  her dogs.
She explained that her pets would get quarantined by other countries if she brought them along.
Cyrus' sister Noah has been accompanying her on tour and helps out by making sure the singer doesn't have a wardrobe malfunction.
"You just gotta hope to God that this... unitard covers everything that it has to cover. But my sister is kind of... she's the p***y police. She makes sure that, you know, everything is staying intact," Cyrus said.