NBC Reloads With New Fall 2013 Primetime TV Schedule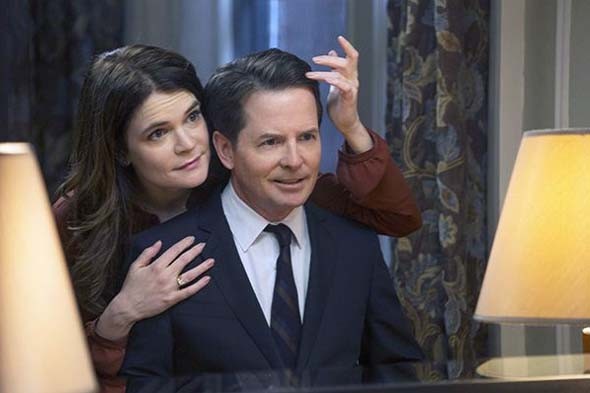 NBC released its fall schedule on Sunday, making some big moves as they announced some new comedies and dramas with veteran stars such as Michael J. Fox, James Spader and more – time slots were also changed for some returning and beloved favorites.  
Moving shows included "Chicago Fire," "Revolution," "Parks and Recreation," and "Parenthood," whose times were adjusted to make room for some brand new anticipated series.
New shows include the action thriller "The Blacklist" starring James Spader which is given the 10pm Monday night spot following "The Voice."
Michael J. Fox's make his return to TV with "The Michael J. Fox Show." It can be seen at 9:30pm on Thursday nights where NBC is hoping for a return to glory for that time slot. Fox with play Mike Henry, one of New York's most beloved news anchors the new NBC comedy.
Golden Globe winner Jonathan Rhys takes a crack at playing "Dracula," a new drama as one of the world's most iconic characters and blood suckers.
Checkout the complete list of new and returning shows below.
 
NBC FALL 2013-14 SCHEDULE
(New programs in UPPER CASE - BOLD; all times ET)
 
MONDAY
8-10 p.m. – "The Voice"
10-11 p.m. – "THE BLACKLIST"
 
TUESDAY
8-9 p.m. – "The Biggest Loser" (New Day and Time)
9-10 p.m. – "The Voice" (New time)
10-11 p.m. – "Chicago Fire" (New Day and Time)
 
WEDNESDAY
8-9 p.m. – "Revolution" (New Day and Time)
9-10 p.m. – "Law & Order: SVU"
10-11 p.m. – "IRONSIDE"
 
THURSDAY
8-8:30 p.m. – "Parks and Recreation" (New time)
8:30-9 p.m. – "WELCOME TO THE FAMILY"
9-9:30 p.m. – "SEAN SAVES THE WORLD"
9:30-10 p.m. – "THE MICHAEL J. FOX SHOW"
10-11 p.m. – "Parenthood" (New Day and Time)
 
FRIDAY
8-9 p.m. – "Dateline NBC"
9-10 p.m. – "Grimm"
10-11 p.m. – "DRACULA"
 
SATURDAY
Encore programming
 
SUNDAY
7:00-8:15 p.m. – "Football Night in America"
8:15-11:30 p.m. – "NBC Sunday Night Football"
 
NBC MIDSEASON 2013-14 SCHEDULE
(New programs in UPPER CASE; all times ET)
 
MONDAY
8-10 p.m. – "The Voice"
10-11 p.m. – "THE BLACKLIST"
 
TUESDAY
8-9 p.m. – "The Voice"
9-9:30 p.m. – "ABOUT A BOY"
9:30-10 p.m. – "THE FAMILY GUIDE"
10-11 p.m. – "Chicago Fire"
 
WEDNESDAY
8-9 p.m. – "Revolution"
9-10 p.m. – "Law & Order: SVU"
10-11 p.m. – "IRONSIDE"
 
THURSDAY
8-8:30 p.m. – "Parks and Recreation"
8:30-9 p.m. – "WELCOME TO THE FAMILY"
9-9:30 p.m. – "SEAN SAVES THE WORLD"
9:30-10 p.m. – "THE MICHAEL J. FOX SHOW"
10-11 p.m. – "Parenthood"
 
FRIDAY
8-9 p.m. – "Dateline NBC"
9-10 p.m. – "Grimm"
10-11 p.m. – "CROSSBONES"
 
SATURDAY
8-10 p.m. – Encore and specials programming
10-11 p.m. – "Saturday Night Live" (Encore)
 
SUNDAY
7-8 p.m. – "Dateline NBC"
8-9 p.m. – "AMERICAN DREAM BUILDERS"
9-10 p.m. – "BELIEVE"
10-11 p.m. – "CRISIS"