NBC Reality TV Show To Send Winner Into Space On Richard Branson's Space Ship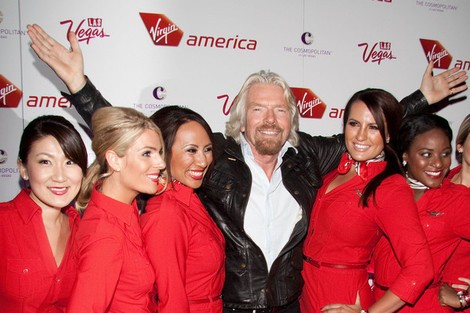 One lucky contestant will get to join famous celebrities Justin Bieber, Ashton Kutcher and Leonardo DiCaprio on a trip into outer space by winning a new reality TV show.

A galaxy of stars is set to take off on British billionaire Richard Branson's Virgin Galactic program, which will take travelers beyond 62 miles in altitude, which marks the internationally accepted boundary of space.

Those who have signed up have paid a deposit of up to $250,000 to secure their seats, but one of those aboard will win their place through a new series set to air on NBC.

Survivor creator Mark Burnett has teamed up with Branson for Space Race, which will feature contestants battling for a seat on the aircraft.

Burnett says, "For the past 10 years I have relentlessly pursued my dream of using a TV show to give an everyday person the chance to experience the black sky of space and look down upon mother Earth."

According to AP,  Virgin has been testing its rocket-powered space vehicle this year, with pilots reaching a height of 69,000 feet on a flight that landed in the Mojave Desert near Virgin Galactic's facility there. Virgin has said the goal is to begin commercial flights next year, with Branson and his family taking the first ride.