NBC Hopes More Comedies, Expanded 'Voice' Will Help Turn Around The Network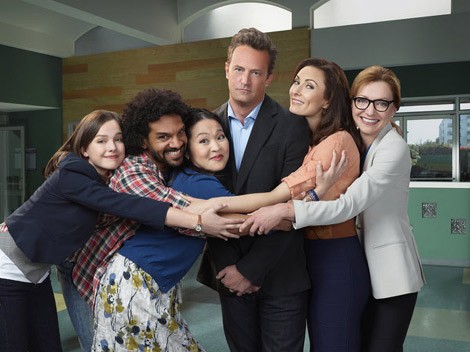 Yesterday NBC announced its 2012-13 primetime schedule, which includes several new comedies and a few more dramas.
Robert Greenblatt, chairman of NBC Entertainment, explained, "We've taken a few first steps toward a turnaround over this past season and now we're seeing a real opportunity to accelerate that process. We've got a lineup of new shows that will really get people to sit up and take notice.
"And with the Olympics coming this summer and two nights of 'The Voice' in the fall, we've also got the tools we need to give our shows the kind of launch they deserve."
Highlights include an expansion of comedy to Tuesday and Friday nights for a total of five full hours of primetime comedy. New fall comedies are "Go On" (starring Matthew Perry from "Friends") "The New Normal," "Animal Practice" and "Guys with Kids." Other mid-season comedies include "Save Me," "1600 Penn" (starring Jenna Elfman) and "Next Caller" (starring Dane Cook).

New fall dramas are "Revolution" and "Chicago Fire," while "Do No Harm," "Infamous" and "Hannibal" also will join the lineup in mid-season.

In addition, new alternative series include "Stars Earn Stripes," "Howie Mandel's White Elephant," "Ready for Love," and "Surprise with Jenny McCarthy."

Singing competition "The Voice" returns on Mondays and will include an additional weekly hour on Tuesdays.
What's returning? "Law & Order: Special Victims Unit," "The Office," "30 Rock," "Community," "Parenthood," "Parks and Recreation," "Whitney," "Up All Night," "The Celebrity Apprentice," "Fashion Star," "The Biggest Loser" and "Betty White's Off Their Rockers."
Also renewed are "Dateline NBC" and "Rock Center with Brian Williams." "Smash" and "Grimm" were given pickups earlier in the season.