Viewers are eager to see what will happen next on their favorite NBC shows, and fortunately the new season starts soon. Before you sit down with snacks and remote in hand, take a look back at where NBC's favorite shows stopped last season:
Season five of "The Office" ended with romantic tension, missed moments, a volleyball death match and the announcement of a future paper salesperson on the way.
The Dunder Mifflin gang headed to their annual company picnic. Michael and Holly put on a "When Dunder Met Mifflin" skit that didn't go over with the employees as well as they thought it did. There was a ton of romantic tension between the couple. Michael chalked their missed love moments up to bad timing, but Holly didn't seem quite as in to romance with Michael as he did. Even more exciting than a Michael/Holly relationship, Jim and Pam learned that they are going to be parents after an injured ankle landed Pam in the emergency room.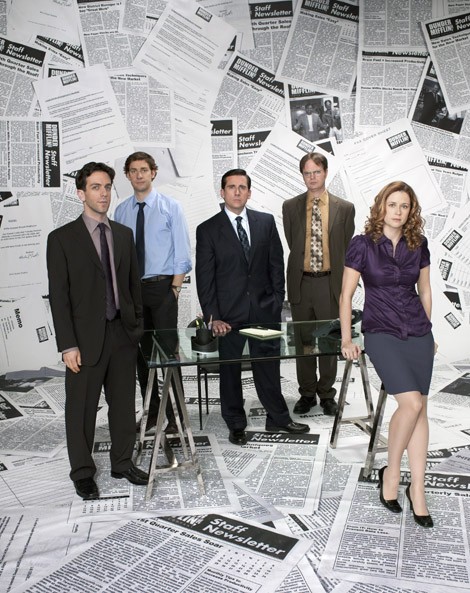 Image © NBC Universal, Inc.
Hiro's body rejects the use of his powers, causing him to bleed. Mohinder advises him to stop altering time.
Danko tries to kill Sylar, but is thwarted. Sylar explains that he'll be meeting with the President to shake his hand. Once Sylar does so, he'll be the most powerful man in the world.
Sylar kills Sen. Nathan Petrelli by cutting open his throat. Sylar takes on the form of special agent Samuels and gets into a limo with the President. Sylar starts to transform uncontrollably and the "President" reveals that he's a shapeshifted Peter. Peter injects Sylar with a drug and knock him out.
Matt telepathically alters Sylar to believe he's Nathan. If he didn't do this, the assasination of a U.S. senator would have permanently turned the President against people with abilities.
The new "Nathan" says it's a new beginning and confirms the President has agreed to fund a new version of The Company.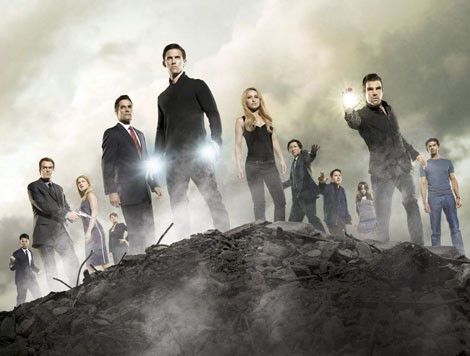 Image © NBC Universal, Inc.
The first season finale of "Southland" was rocked with the point blank shooting of Russell by Larry and two other gunshots, although viewers didn't see who, if anyone, the shots hit.
Janilla was placed in the witness protection program after a terrifying incident while staying with Lydia. A gunman broke in to the house looking to kill Janilla, which wasn't the first time she had been targeted. Marta Ruiz, the leader of the Avenue drug gang, had already sent someone out to kill Janilla at the courthouse and killed that person when he failed.
Chickie, fed up with Dewey's drunken behavior, reports Dewey to their sergeant. When Dewey found out he freaked out, trapping Chickie in the back of the car, yelling like crazy, then flipping and crashing the car. Thankfully, Chickie was able to reach the radio and call for help.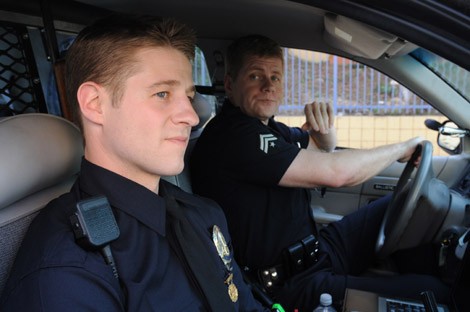 Image © NBC Universal, Inc.
On the season three finale of '30 Rock' Jack was struggling with the idea of giving his alleged father one of his kidneys. Jack's father eventually reveals that it isn't the kidney he wants from his son; it is the time he missed out on. The two end up playing an odd game of catch together at a baseball game, and Jack gathers several celebrities, including Elvis Costello, Mary J. Blige, Cyndi Lauper and Sheryl Crow, to sing the tribute, "Kidney Now" to raise money for the kidney transplant. The video of this hilarious collaboration is definitely worth checking out on You Tube if you haven't already watched it a million times.
Jenna and Liz were asked to be guest stars on a talk show. When the host started asking Jenna for relationship advice for the viewers, Jenna panicked. Liz had to swoop in and save the day, creating a new persona for herself. Liz becomes a huge star thanks to her Dealbreaker love advice and soon coworkers' wives are coming to her for help. By the end of the episode she was practically Oprah and ready to write a book.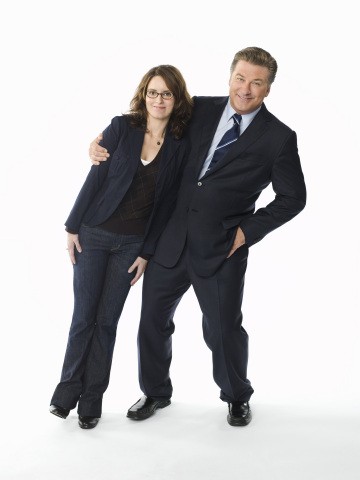 Image © NBC Universal, Inc.
Story by
Amanda Hamilton
Starpulse contributing writer