NBC Fall Season Preview: Spies, CIA Plots And Outsourcing
NBC is likely getting tired of being referred to as "fourth place NBC."  Last year's Jay Leno experiment was clearly a disaster and served as a boon for TBS, which won the Conan sweepstakes. This fall, NBC has fresher programming.  With aging favorites and risky new underdogs, does the network have a shot at moving up the ratings ladder, even to third place?  Time will tell.  Stranger things have happened.  Here's a look at what new shows could make the grade and what's in store for old favorites.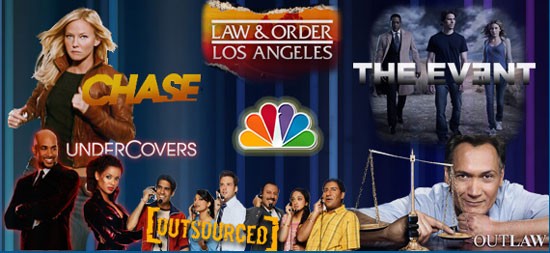 New shows
 
Chase
September 20 at 10 PM EST
In this gritty crime drama from (you guessed it) Jerry Bruckheimer, Chase gives a close-up glimpse into the lives of federal marshals going after the most-wanted criminals in Texas.  Kelli Giddish stars as US Marshal Annie Frost in this thriller that involves a lot of action that leads to, you know, chase.  The supporting cast includes former Desperate Housewives star Jesse Metcalfe, as well as Cole Hauser, Amaury Nolasco and Rose Rollins.  In preview videos put out by NBC, Giddish notes how fun it is to play a "sophisticated lady" who can kick some butt.  Hopefully it's equally as fun to watch.
 
The Event
September 20 at 9 PM EST


Probably no other NBC show is as buzzed about as The Event.  Key plot points are hush-hush, though there are definitely crime and supernatural elements that have drawn comparisons to LOST and 24.  What we do know is that Blair Underwood plays the U.S. President who discovers the military has maintained a secret prison with mysterious detainees, headed by Laura Innes of ER.  Jason Ritter (John's son, himself known for Joan of Arcadia) plays Sean Walker.  After his girlfriend is abducted on vacation, he's somehow drawn into the plot, which also involves an assassination attempt, CIA cover-ups and some sort of event that will forever change mankind.  The show also stars Scott Patterson and Emmy winner Zeljiko Ivanek (Damages).
 
Law & Order: Los Angeles
September 29 at 10 PM EST
Anyone distraught over the demise of the mothership series will be comforted by the arrival of Law & Order: Los Angeles, or as it has already come to be known, LOLA.  Aside from the sunnier location, not much will be different from the formula displayed by the original or its other spinoffs.  This one does feature some big names, though: Skeet Ulrich plays one of the detectives, while Terrence Howard plays a DA and Alfred Molina the Deputy DA.  Let's hope this one goes more the way of Law & Order: SVU than Law & Order: Trial by Jury.  What, don't remember that one?  Exactly.
 
Outsourced
September 23 at 8:30 PM EST
A perfect companion to The Office and sure to strike a chord with some out-of-work Americans, Outsourced is a new sort of work place comedy.  Ben Rappaport plays Todd, the new call center manager of an American novelty company.  After arriving at work one day, he discovers the entire call center has been outsourced to India.  Off he goes to the new Indian office, where cultural jokes abound.  Todd also gets the lay of the land by a fellow call center manager (The Drew Carey Show's Diedrich Bader).  Assuming the show eases up on cultural stereotypes and cheesy one-liners, there's potential for a cult hit.  The show is benching Parks and Recreation on the Thursday schedule until midseason.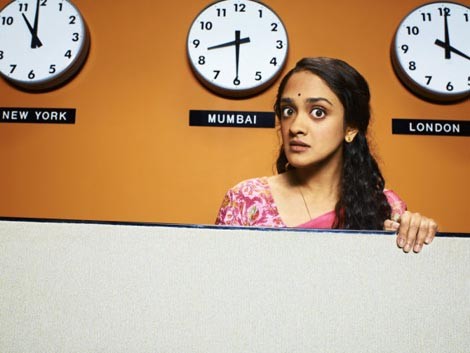 Outlaw
Premiered September 17 at 10 PM EST
Jimmy Smits returns to the airwaves in Outlaw as a conservative supreme court justice - known for his gambling habit and womanizing - who resigns to litigate in a private practice.  The premiere drew fair ratings, but Entertainment Weekly has already pegged it as possibly one of the fall's worst shows.  That's bad news for Smits, who hasn't been on a hit since NYPD Blue.  It remains to be seen if he can turn his losing streak around.  The show also stars Jesse Bradford, Carly Pope and David Ramsey.
 
Undercovers
September 22 at 8 PM EST
If you haven't seen previews for Undercovers, you've been living under a rock.  (Or don't own a TV.)  Boris Kodjoe and Gugu Mbatha-Raw play husband and wife Steven and Samantha Bloom, both of whom work as undercover agents.  From J.J. Abrams and a sibling of his cult classic Alias, this show has a heavier focus on romantic entanglements.  One of the tag lines on NBC.com is, "Going undercover can often cross relationship boundaries."  You don't say?  As with Alias, there promises to be plenty of chases, silly costumes and, you know, flirting.  Gerald McRaney co-stars.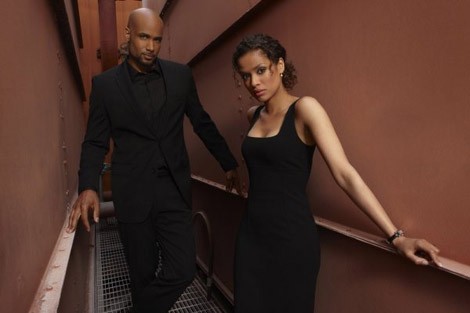 School Pride
October 15 at 8 PM EST
School Pride is a new reality show along the lines of Extreme Makeover: Home Edition.  However, instead of building or renovating homes, this show focuses on transforming, reinvigorating and renovating old and aging public schools.  Cheryl Hines of Curb Your Enthusiasm serves as an executive producer.  Each episode will apparently follow students, teachers and parents as their schools are transformed.  The end of the segment will feature the unveiling of the transformed institutions.
 
 
Returning Shows
 
Chuck


September 20 at 8 PM EST
With those closest to him now aware of his secret, Chuck must toe the line of his spy life vs. his personal life this season, particularly since he and Sarah are getting a bit more serious.  In the premiere titled "Chuck vs. The Anniversary," Chuck and Morgan will apparently go on a worldwide search for Chuck's mom, who will be played in a recurring part by Linda Hamilton.
 

The Biggest Loser
September 21 at 8 PM EST
Season 10 of The Biggest Loser promises more of the same: team challenges, stiff competition and the shedding of pounds.  This season, Jillian and Bob set out across seven cities to find three contestants in each city for this season's challenges.  With rising ratings and a two-hour timeslot, this could be one of the most-watched seasons of this veteran show ever.  Stay tuned.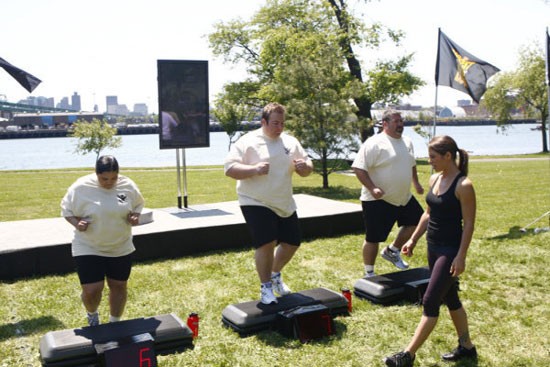 Parenthood
September 21 at 10 PM EST
Per NBC, Tuesday's Parenthood season premiere entitled "No Good Deed" features Sarah and Adam attempting to balance their sibling and professional relationships, while Julia apparently causes drama at Sydney's school.  What do you think: will the new revelation that stars Lauren Graham and Peter Krause are dating in real life affect your enjoyment of their sibling relationship this season?  It seems to work on Dexter...
 
Law & Order: SVU
September 22 at 9 PM EST
Law & Order: SVU kicks off its 12th (!) season with a guest appearance by Henry Ian Cusick (Desmond on LOST) as an alleged pedophile.  That's heavy stuff, brotha!  Also appearing in an October episode is David Alan Grier.  And surely this season will feature some Emmy nominated guest actress or other.  The show always picks up nominations in that category.  Last season's case in point: Ann-Margaret, who took home the trophy.
 
Community
September 23 at 8 PM EST
Two words: Betty White.  (I'm sure you've heard of her.  She's only the star of every TV show, fan page and award ceremony.)  She guests as Professor June Bauer in Community's second season premiere.  Apparently her anthropology professor is just a tad kooky.  For example, she drinks her own pee.  The show is also planning a stop-motion animated Christmas episode.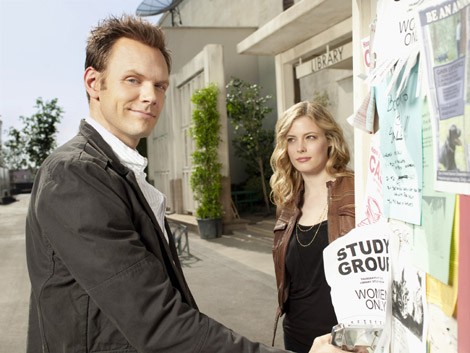 30 Rock
Sept. 23 at 8:30 PM EST
It wouldn't be 30 Rock without guest stars of the highest caliber.  Season Five is no exception: in just the first few episodes alone, we will be treated to the likes of Matt Damon, Elizabeth Banks, Queen Latifah, Paul Giamatti and Rob Reiner.  According to Jack McBrayer, who plays Kenneth, we'll see the aftermath of his firing, including the impact it has on his co-workers..  The cast and crew are also gearing up for a live episode to air in October.  The early episodes will also focus on Liz and Jack's romantic relationships, as well as Tracy's expanding family.
 
The Office
Sept. 23 at 9 PM EST
This seventh season of The Office is, of course, star Steve Carell's last. 
Where he will go and who will replace him will be revealed as the season progresses.  Names thrown out there as to who may be the new boss have ranged from Harvey Keitel to Ricky Gervais, but nothing is certain at this point.  What is certain is that we'll be seeing some familiar faces, including Melora Hardin as Michael's past love Jan and his past (and, many fans hope) future flame Holly.
 
The Apprentice
Premiered Sept. 16 at 9 PM EST
With a two-hour premiere to kick off the current season, the latest batch of The Apprentice goes back to its roots with a non-celebrity edition.  According to NBC, the Sept. 23 episode proceeds as follows: "One team sabotages the other as they sell ice cream on the streets of New York."  Sounds about right.  The potential for embarrassment is high, since getting fired from an ice cream stand is not the most dignified way to end your 15 minutes of fame.