Naya Rivera Talks About Settling Down In The Spring 2014 Cosmopolitan For Latinas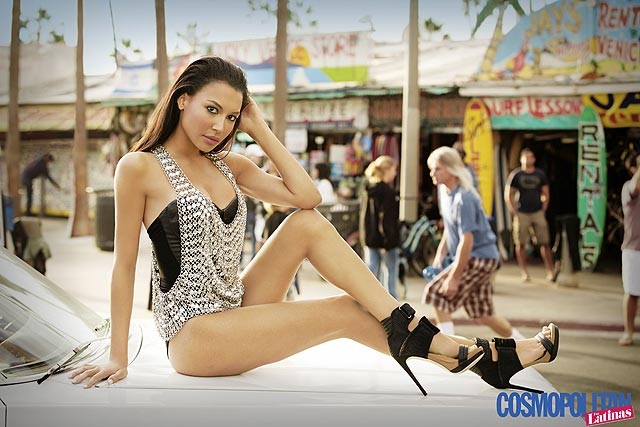 Sexy Glee star Naya Rivera sizzles in the Spring 2014 issue of Cosmopolitan for Latinas, opening up about her life with fiance Big Sean and the life they have planned together.

"I think he's going to be an amazing husband, and he'll make a great father someday," she tells the magazine. "He's so kind to people, but he also wears the pants in our relationship, which I love.

"We Latinas are very independent and strong, so it's even sweeter that I've found somebody who can let me out of that role for a minute."

That independence began by becoming very "resourceful" when she was in her teens.

"I was very resourceful when it came to getting a job," she says. "I was the ultimate liar on a resume. At the tender age of 19, I said I had a bachelor's degree; they never checked! Even when I didn't have much, I always acted as if I had everything I wanted.

"Latin women are go-getters by nature. We have a certain charm and finesse that gets us what we want."
See more of Naya and check out the behind-the-scenes video of her photo shoot on page 2.