Naya Rivera Not Fired From 'Glee' Over Strained Relationship With Lea Michele (Updated)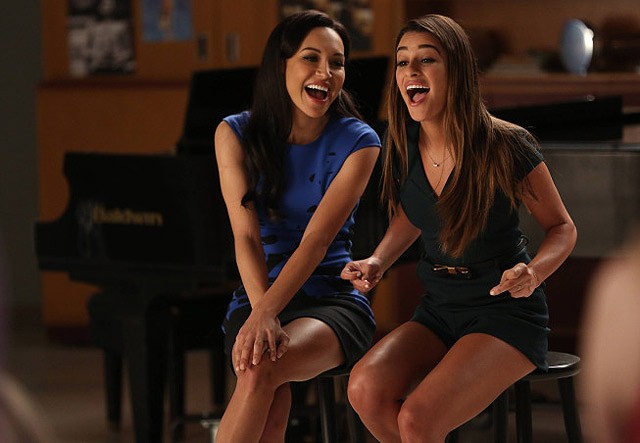 UPDATE: Naya's rep told The Hollywood Reporter that she has not been fired from the show and that the reports are not true.
"Any reports or rumours circulating that Naya Rivera was let go or fired from Glee are absolutely untrue. End of story," the rep said.
---
Things haven't been going very well for Glee star Naya Rivera lately.

Earlier this month fiance Big Sean called off their engagement and ended their relationship, and now several sources are reporting that the actress has been fired from the hit Fox series.

Rumors have run rampant that Rivera and co-star Lea Michele haven't been getting along, with sources telling Us Weekly that the two actresses "talk behind each other's backs -- a lot."

"They're always icy to each other," another source told the magazine. "Naya is jealous that Lea is the show's main star… There is a lot of sighing and eye-rolling between them."

Website PopWrapped first reported the news Monday night, when editor Zachary Jaydon tweeted, "I have CONFIRMED that Naya Rivera WILL NOT be appearing in the #GLEE Season 5 Finale' as originally planned."

Fans on Twitter have been using the hashtag #NoNayaNoGlee and threatening to stop watching the show.

While it's possible that Naya won't appear in the season five finale episode, Fox has yet to confirm whether or not she's been axed from the show.
We're treating this as a rumor for now; and this tweet from the show about tonight's episode leads us to believe otherwise:
Retweet if you can handle all the diva-licious duets coming your way tomorrow on #glee! pic.twitter.com/vs6Au8JotR

— GLEE (@GLEEonFOX) April 28, 2014